I have recently been on the lookout for an affordable bench that I could put at the end of my king size bed. The problem was that everything that I found was either too short, too expensive, or just not the right look. I loved my double ottomans that were there before, but I was just wanting something a bit longer and more substantial. After searching for months for just the right one, I finally found it! Today, I'll be sharing with you my pretty and affordable end of the bed bench along with other bench and ottoman ideas. All of these end of bed bench ideas are under $300 because who wants to break the bank on something that ends up collecting all the things anyways..haha?! So, let me share with you how the new bench looks in my master bedroom.
This beautiful Randolph Bench with Bolster Pillows is from the Threshold Studio McGee line. I can't say enough about this bench. The length was the first selling point for me. Most of the benches that I looked at were too short for a kind size bed. Most king size beds are around 76″ wide. This one is 52″ wide so it is proportional and doesn't look lost at the end of the bed.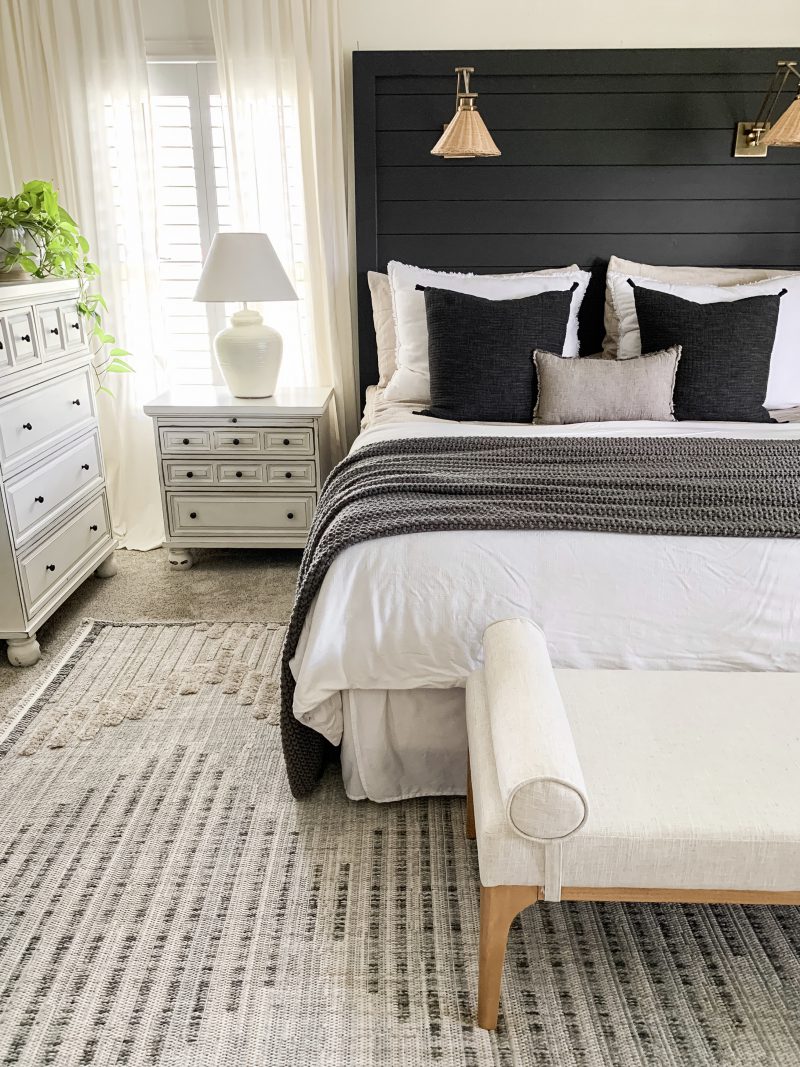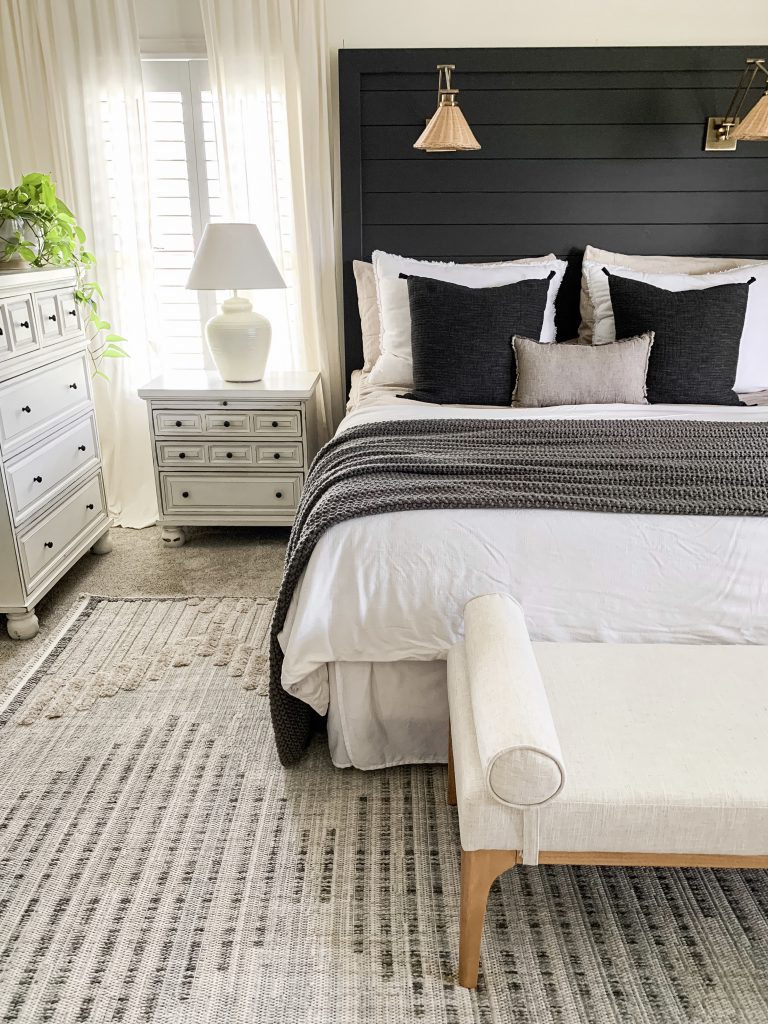 I also instantly fell in love with the high end designer look of this bench. The Bolster linen pillows on either side add that high end look and a touch of flair to what would be just a flat bench. The linen material also is neutral and oh so pretty!! It blended in so well with my bedding, pillows, and bedroom rug.
Oh, and just look those legs!! Love how the wood is a natural tone and blends in so well with my room.
This Studio McGee Threshold bench is only $180. Can you believe that amazing price point? Below I included a roundup of benches and ottoman that would look great on any size bed and all for under $300. I hope you can find something you love for your space as well! Happy shopping!
End Of Bed Single Bench Ideas

End Of Bed Double Ottoman Ideas

Pin For Later
Shop This Post