Hey hey friends and happy February!!!! So today, I thought it would be fun to mix it up a little bit and share with you my favorite 5 minute party dip recipe since Super Bowl Sunday is only a couple of days away. If you are anything like me, I sometimes struggle to find a side to bring to a party or gathering. This has quickly turned into my go-to dip because it is SO YUMMY, so easy to make, and literally takes 5 minutes or less to make. I promise, this dip will be a huge hit at any party, family reunion, or gathering of friends. It is a family favorite, and I hope you love it as much as we do!!
Ingredients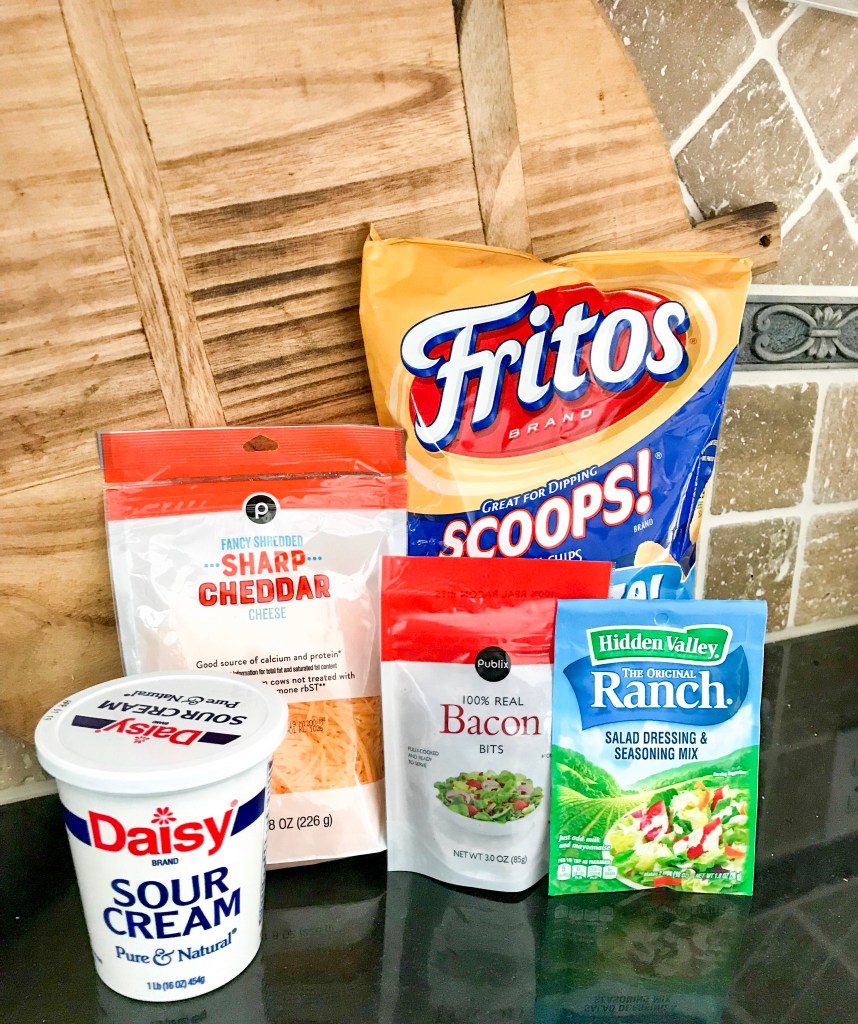 1. 1 16 oz Sour Cream 2. 1 Small Package of Bacon Bits
3. 1 8 oz Package of Shredded Sharp Cheddar Cheese
4. 1 Package Dry Ranch Dip
After you gather all of your ingredients, grab a large bowl and spoon and mix everything together. I like to mix in my dry ranch dip last and pour that in as I am stirring my other ingredients. This allows the flavor the easily get mixed into every part of the dip.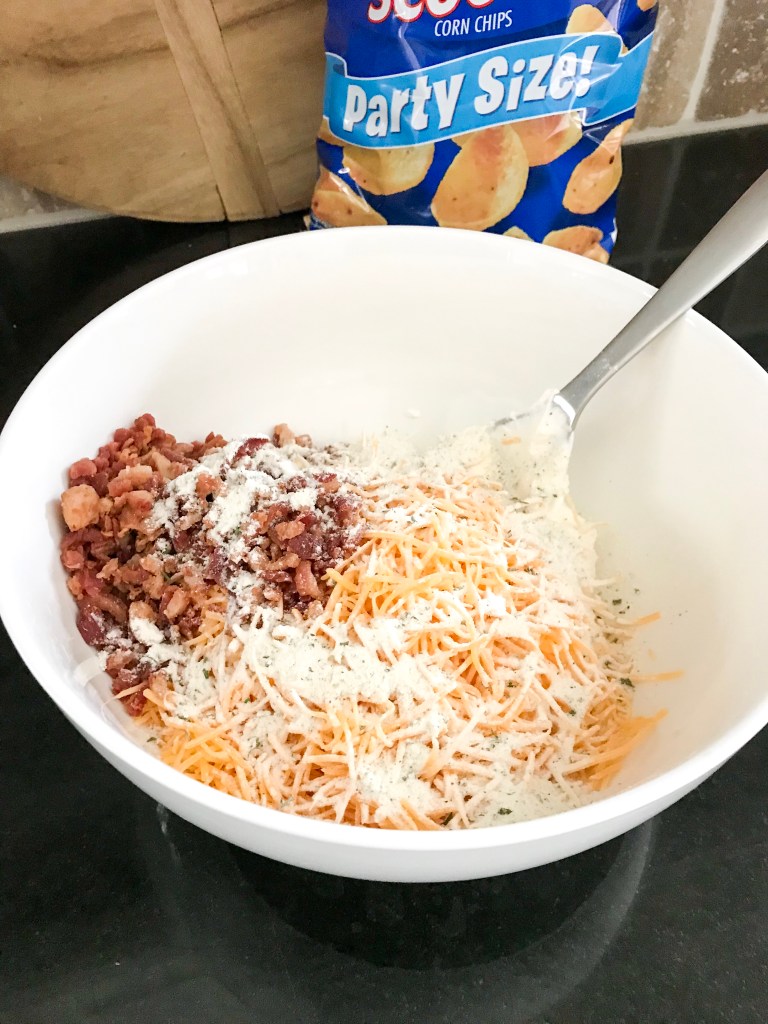 After you have everything in your bowl, make sure to mix your dip very well.
And that is all guys. 5 minutes might actually be a stretch. See, I told you it was simple. I know our lives are busy and sometimes you just need an easy win. I promise, this dip will be a lifesaver. It has so much flavor and really can be served on crackers or chips. Heck, you can even slap it on a baked potato. The possibilities are endless.
Remember, appearance is everything so stick it in a cute bowl and platter and call it a day. You can thank me later. LOL!
Enjoy!!!! Let me know what you think, and thanks for visiting!!
Pin For Later