The countdown to Christmas is almost here!! Whaaattt? Can you guys believe December is right around the corner? With all the hustle and bustle of the holidays, it's easy to lose track of time and before you know it, it's Christmas! That's why an advent calendar tradition is the perfect way to make the lead up to Christmas fun and intentional for your family. We started this fun tradition last year, and made this simple DIY advent calendar to help us count down til Christmas. My kids absolutely loved it!! From Christmas crafts to family activities to acts of kindness, you can make your advent calendar anyway you want. Today, I rounded up 55 advent calendar activity and filler ideas for kids of all ages, and I hope these will help take the pressure off and allow you enjoy this fun tradition with your family.
What is an advent calendar?
An advent calendar is a special calendar used to count the days of Advent in anticipation of Christmas. So basically, it's a fun way to count down the days leading up to Christmas Eve. Want to hear the best part? You can personalize your advent calendar to match your family tradition and your kids will absolutely love it!
Advent Calendar Ideas
Activity Ideas
put up your tree
watch a Christmas movie
make a Christmas ornament
make paper snowflakes
go caroling
visit Santa Claus
write a letter to Santa
read "The Night Before Christmas"
build a gingerbread house
color a Christmas picture
make hot cocoa with marshmallows
sing Christmas songs
make a snowman
look at Christmas lights
make Christmas cards
open 1 gift under the tree
make reindeer food
go ice skating
make paper garland
wrap presents together
play a board game together
pj's and Polar Express
breakfast in bed
go present shopping for someone
make a yummy treat
Filler Ideas
books
gloves
legos
Christmas socks
bubbles
stickers
crafts
money
Christmas pajamas
candy canes
crayons and coloring book
mini snow globe
cookie cutter
candy
mini puzzle
Christmas stamp set
Christmas colored nail polish
hair accessories
cars/trucks
Christmas decoration
mini Play-doh
temporary tattoos
bookmarks
makeup
slinky
chapstick/lipstick
glow sticks
Christmas earrings
ornament
Legos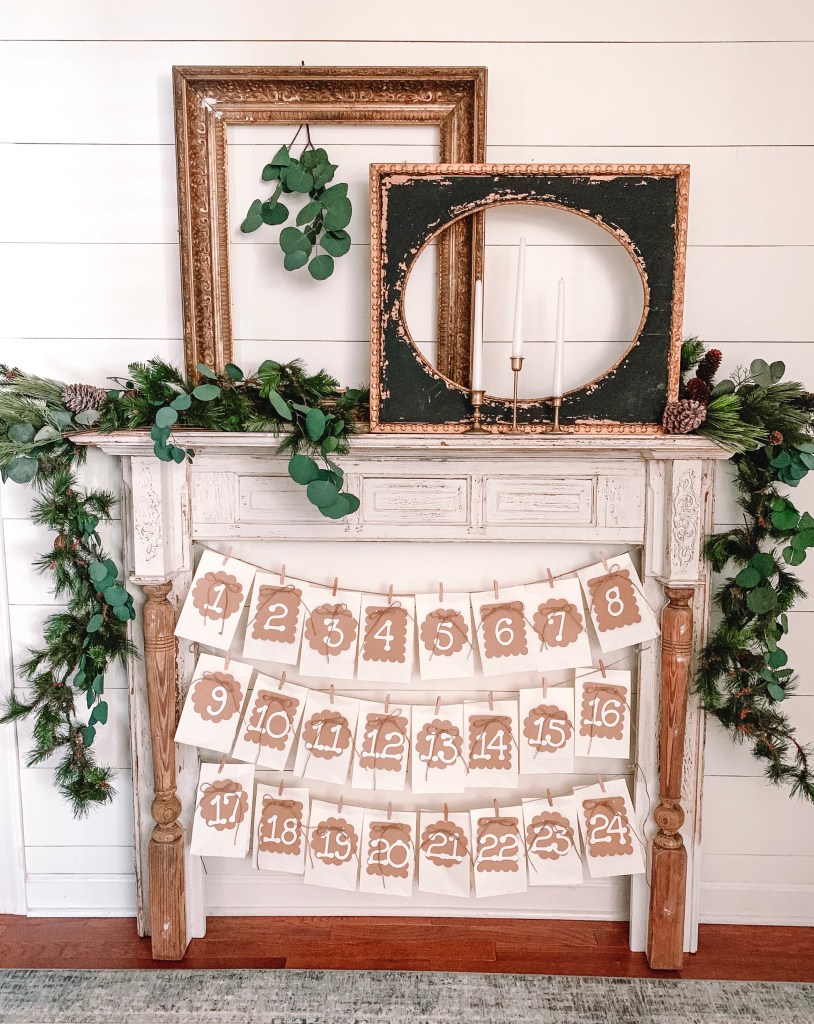 Alright my friends, I hope this helps take the stress out of planning your advent calendar this year. Although these ideas and fillers are simple and inexpensive, making your own isn't your only option. Luckily, there are so many fun pre-made advent calendars you can buy that meets each of your kid's interests. I curated a collection of my favorites below, so be sure to check them out!!
Shop Advent Calendars

Shop This Post