Happy Saturday! What are you up to today? I'm about to head out to finish up some last minute shopping. I do this every year and finish up with like a week to spare. REALLY need to work on that. I guess that is just my way to keep things interesting. Anyways, before I head out for the day, I wanted to share with you my farmhouse style Christmas console table. It has been forever since I have shared this space with you guys, and I have no idea why. This space is always fun to decorate, and I hope you guys love how I styled it for Christmas as much as I do. So let's get to it.
Christmas Console Table
As you can see, I kept my neutral theme going in this space. I wanted my Christmas decor to really flow seamlessly around the house. I did a DIY garland all through the house, used neutral plaid patterns, and added these cute little houses to almost every space. These white houses are officially my obsession this year. For this space, I used them as bookends in my crates. Aren't they so fun!!
I found these cute wood and yarn trees and loved how they matched my beaded stocking tags. After I spotted them, I knew they had to be the focal point of my console table. They are simple, festive, and just so darn cute!
So let's talk about my DIY garland. I decided to make all of my garland this year, and I just love how it all turned out. You can see the stems that I used HERE. If you are looking for a way to personalize a space, make your own garland. I promise, it's super simple and allows you to use all of your favorite stems.
Well I hope you enjoyed the little tour of my console table all decorated for Christmas. Now, I'm headed out to finish up my shopping. I hope you have the best weekend!
Shop This Space

Pin For Later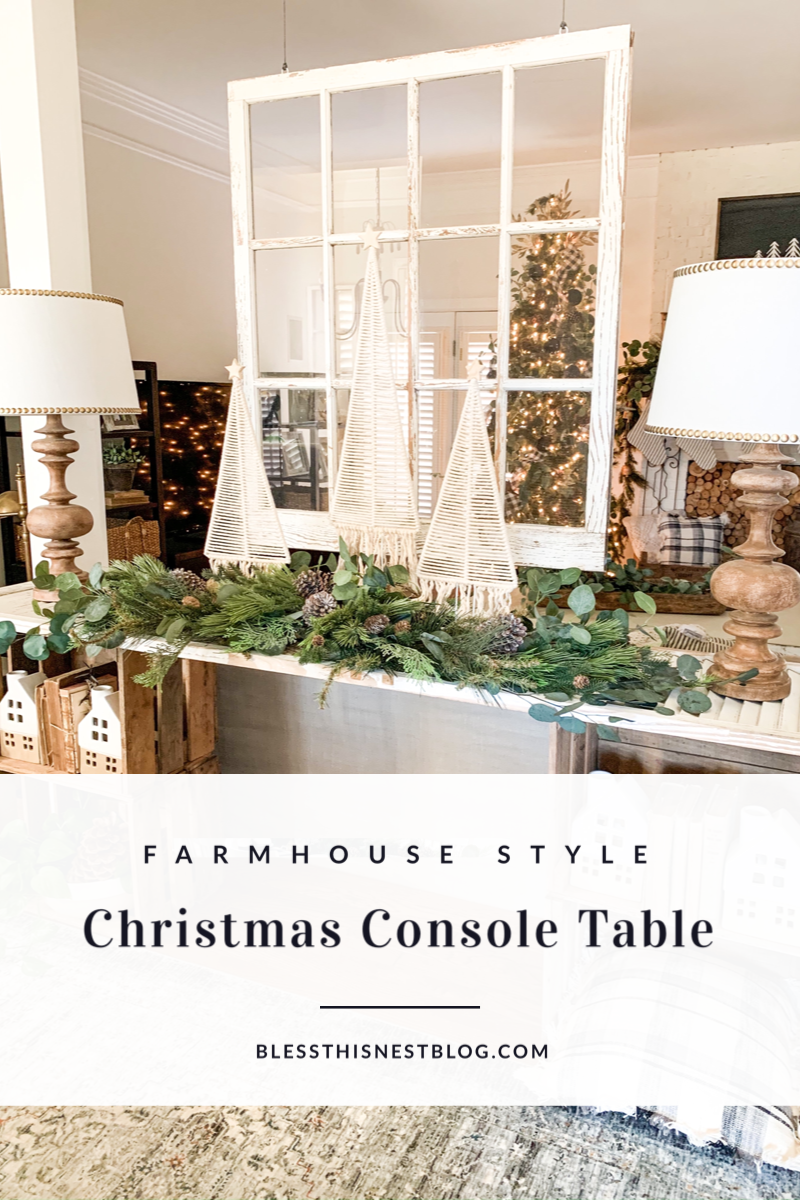 Shop This Post