Can anyone else believe Halloween is tomorrow?? I don't know about you, but October felt like it flew right on by. Somehow it's almost time to put out Christmas. What?? Before everyone gets in Christmas mode, I thought it would be fun to share with you my farmhouse style fall home tour! I've already shared a few spaces with you this year, but I wanted to round up all of my fall spaces in one post. My inspiration this year was a mix of wood tones, neutral colors, and a few pops of color. I also mixed in my collection of brass candlesticks to give it an extra vintage touch. The finishing touch that I added to each space were some beautiful white pumpkins that I found at Hobby Lobby. White pumpkins are my favorite, so I added them to all of my spaces to tie my looks together. Are you ready? Get cozy and stay awhile because here is my 2019 fall home tour!!!
Fall Entryway
My entryway is home to my crock collection. I always have so much fun mixing in faux foliage into this space. This fall was no different. My favorite part is the subtle pops of color coming from this neutral space. You can see more details on this space HERE.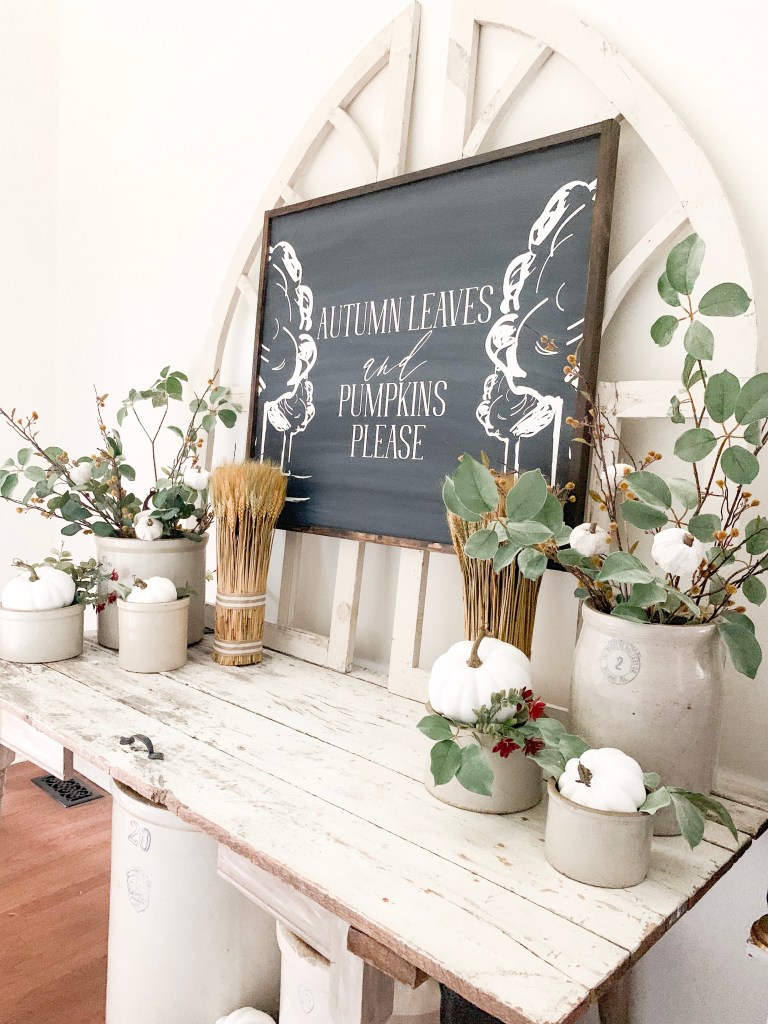 Shop My Entryway

Fall Living Room
The next stop is my living room. Out of all the fall mantels I have done over the years, I believe this one is my favorite. I used the same greenery on my mantel as I did in my entryway. I like for my spaces to flow together, so I find when I use similar foliage, it really allows each space to flow together beautifully. You can see all the details on my fall mantel HERE.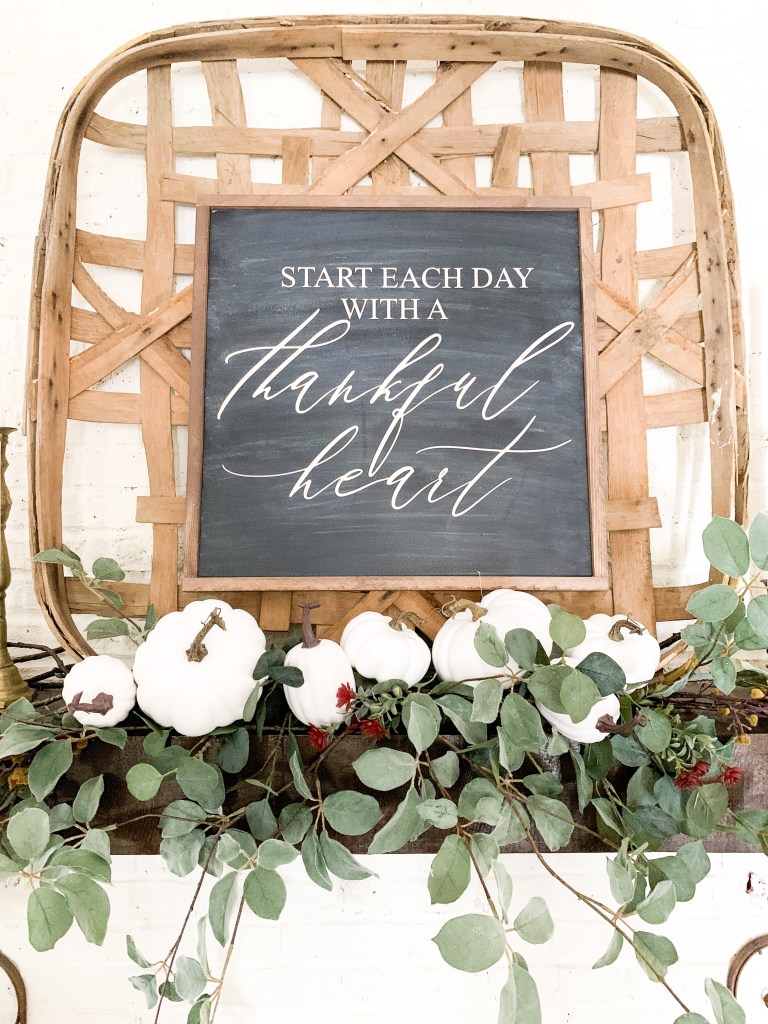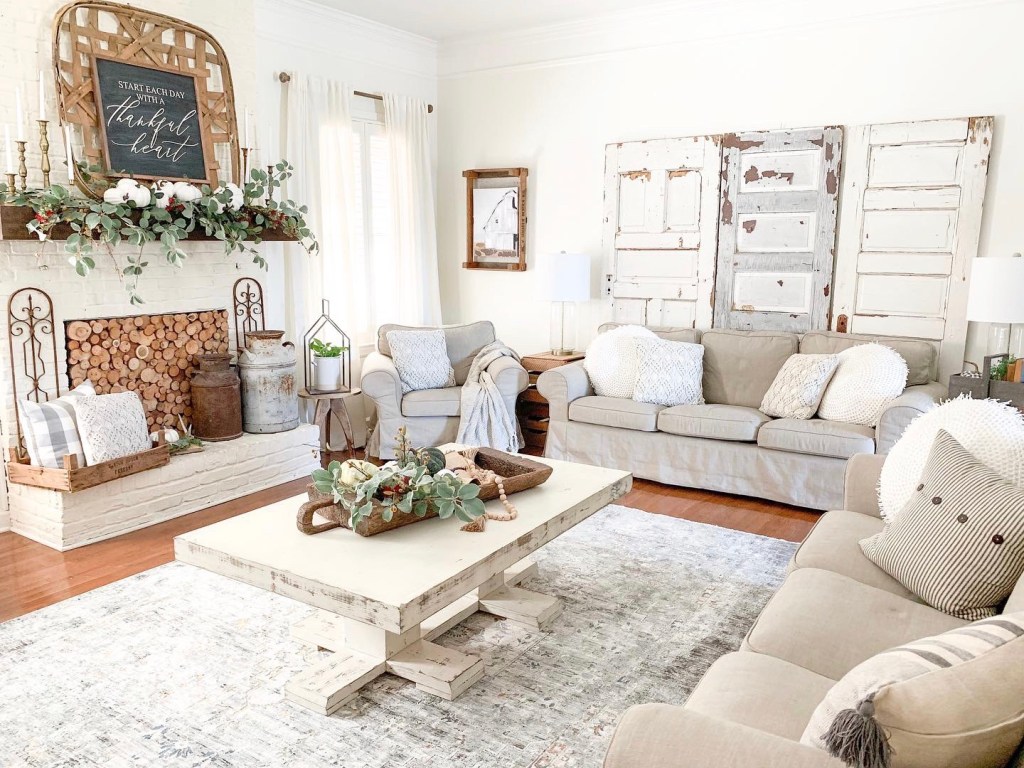 Shop My Living Room

Fall Dining Room
My dining room is a space that I have not shared with you guys this year. I kept it simple and neutral. My favorite part is the runner I made with my favorite faux stems and eucalyptus. I then added some painted pumpkins and more of my brass candlesticks. You can never have too many brass candlesticks! Am I right?? LOL
Shop My Dining Room

Fall Kitchen
The last stop on the tour is my kitchen. To be perfectly honest, this space was an afterthought this year because it has been under construction. I finally finished my eating area makeover last week, and was so excited to finally add a touch of fall to this space. Of course, I kept it simple and added some white pumpkins and wheat. You can see the full details on this makeover HERE.
Shop My Kitchen

So that wraps up my farmhouse style fall tour! Fall is for sure my favorite season, so I am honestly sad to see it go. I think I'll keep it around a few more weeks. I do have one question before I go. When do you decorate for Christmas? Will it be November 1 or do you wait until after Thanksgiving? I would love to hear from you!!
Shop The Post