My daughter turned 10 this week, so I thought it would be fun to surprise her with a new hanging swing chair for her room. She has been wanting one for a while now, so I thought her birthday was the perfect time. I gave her a room makeover a few years back but now that she is getting older, I thought that it was time for a refresh. I replaced the teepee that was in front of her window with the cutest white rattan hanging swing chair, and I can't wait to show you how it looks now!
Hanging Swing Chair Reveal
Isn't this Kouboo rattan swinging chair so much fun? I love how it looks right in front of her window. It really is the perfect reading/iPad/computer/hangout chair. Not only is it the cutest, but it's also super comfy which makes it totally worth the splurge.
To add to the coziness of this chair, I added a pink pouf so that she can prop up her feet while she lounges. It also acts like a mini table for her computer.
I also added this pretty and super soft blush blanket from the new Threshold Studio McGee line. This blanket, along with some pillows, finished off the cozy look that I was going for. I must say, I'm a tad bit jealous. I think I need one of these in my room next.
Hanging Swing Chair Review
We have only had it up for a few days, but overall, I highly recommend this hanging swing chair. It was super easy to put up, it's comfy, and it makes such a beautiful statement in her room! It's also sturdy enough for adults which makes this chair perfect for any age. This chair comes with a large cushion and heavy rope but not the hardware to hang it so make sure you get a large eye bolt before you hang the chair.
Other Room Details
Bedding Details
One of my favorite additions to her room refresh was this pretty bedding from Beddy's. This bedding is not only so beautiful, but the zip-up feature makes bed making in the mornings super easy. She literally makes her bed every morning before schools which never happened before. I highly recommend this bedding if you are looking to refresh a room too! Use code BLESSTHISNEST for 15% off your order!
Rug Details
The most asked question that I get is about the rug that is in her room. Unfortunately, I don't have a link, but you can find some other pretty pink rug options from Boutique Rugs. This pink rug is very similar as well. Use code NEST60 for 60% off.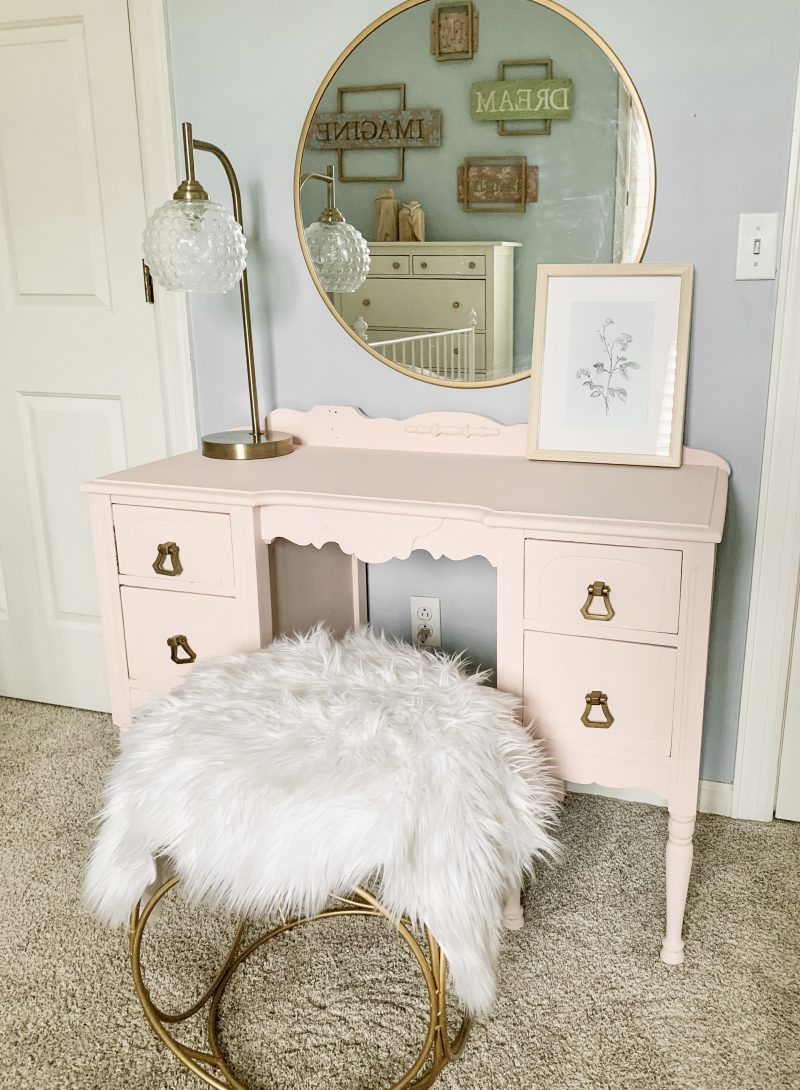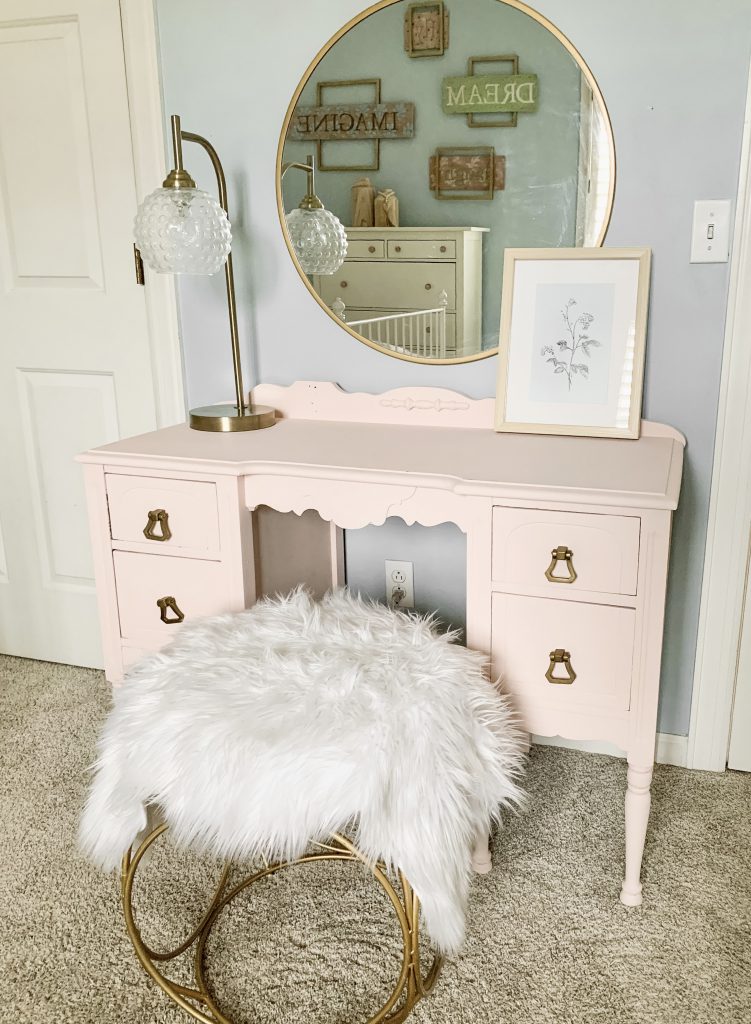 I gave her vanity a new coat of paint and some new knobs and it looks like new again. Another addition that I did was adding this cute botanical picture that I layered with her gold mirror. It's simple but so cute!
The last touch to her room refresh are these cute Studio McGee wood lamps. I'm absolutely obsessed with these lamps. I bought them not know where they were going to go, and after I put them on her side tables, I fell in love with how the looked in here. They were the perfect touch to pull her room refresh together!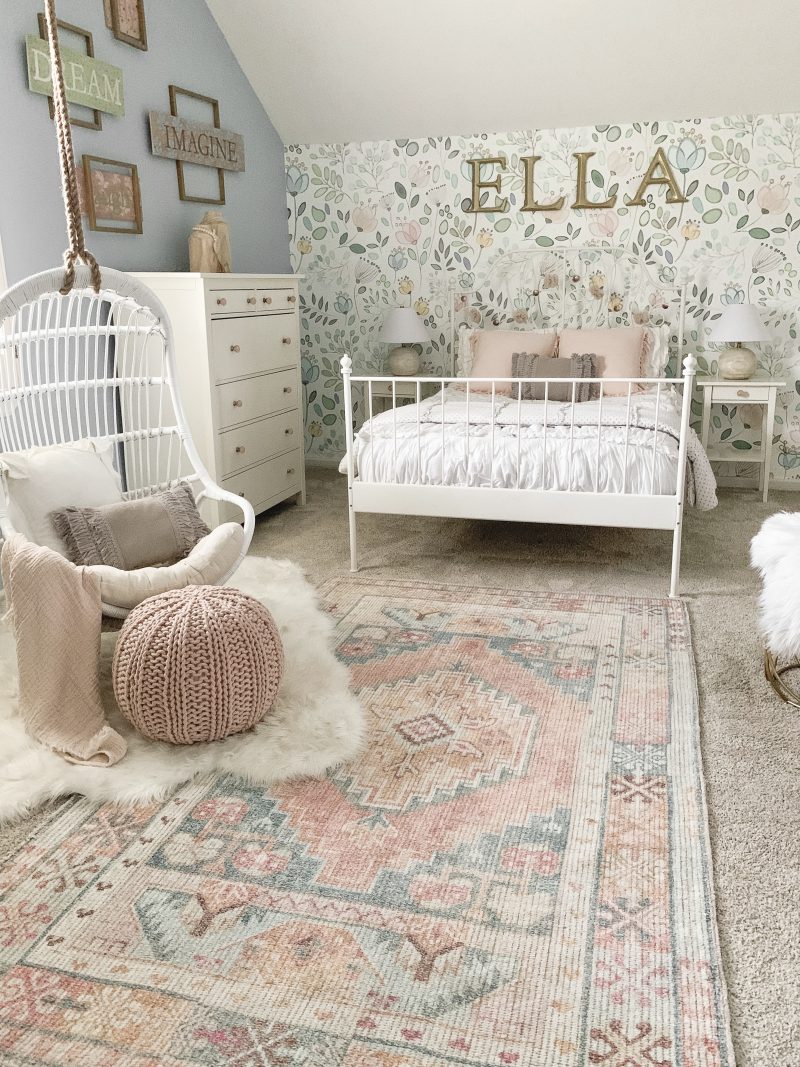 I hope you enjoyed seeing my daughter's new hanging swing chair and updated big girl room refresh as much as I enjoyed creating it. It was so much fun adding something new to her room that I know will get used and loved daily. Thanks so much for stopping by today, and I hope you have a great weekend!
Shop This Post

Pin For Later
Shop This Post