Hey sweet friends!! Today, I am coming at you with a huge sale on my favorite area rug from Boutique Rugs. The rug is called the Birdwood Area Rug, and it is in my master bedroom. I was lucky enough to get a special code for my followers for 70% off this rug using NEST70 at checkout (sale runs from April 26th – May 2nd). WHAT?? Amazing, right? This will be the best deal you will ever get on this rug and to add to the good news, it's in stock in every size which almost never happens. So, are you convinced yet that you need this rug?? Let me share with you why the Birdwood is one of Boutique Rugs most popular rugs!
Amazing Price Point and Quality
The price point is already great without this sale, but a 70% discount is AMAZING! In fact, it will be the best price you will ever see the Birdwood at. I have had this rug for about 7 months and it still looks brand new. You just will not be able to beat this price for such a well made rug!
Birdwood Area Rug Colors
I often get asked about the colors in this rug. The base color and tassels are a pretty cream color and the pattern has a mixture of light greys all the way to a dark charcoal color. The pattern is subtle yet beautiful and the color tones help this rug blend with almost any room color.
So, I hope this helped answer most of your questions about why I love the Birdwood Area Rug. I recently gave my room a refresh and painted my headboard a moody color. I just adore how this rug brings out the color of my bed. You can see more details on my master bedroom.
Bonus Rug at 70% Off
Before I go, I have one more area rug that is 70% off with the code NEST70. This other very popular rug is called the Hillcrest Area Rug, and it's just so beautiful. I love the colors and the vintage inspired feel to it. You can click on the link above to check it out!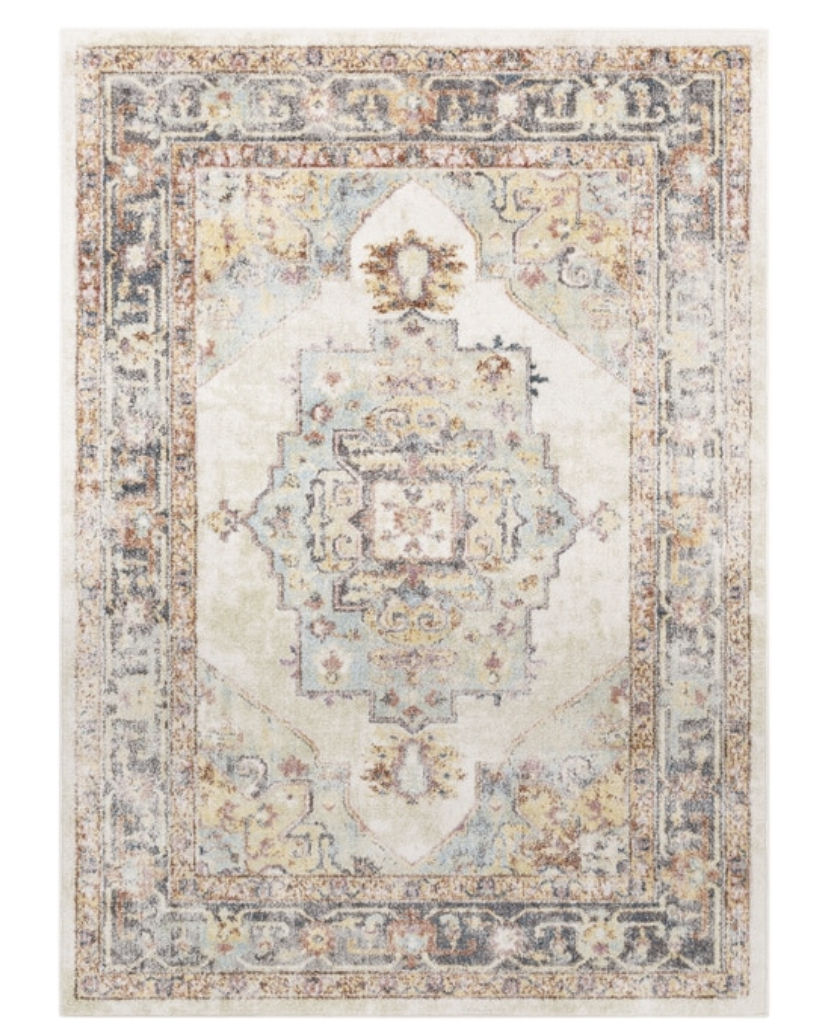 Boutique Rugs has an amazing selection of area rugs, so if you don't think these will work, you will for sure find one you like. Shop my link and you can always use code NEST60 for 60% off anytime. Happy shopping!!
Shop This Post

Pin For Later
Shop This Post