Hey friends and happy New Year!! I hope your year has started off amazing. I've just been cleaning and getting my house back put together after an amazing holiday. In the new year, my goal is to give each space a simple and fresh look. So, I want to begin the new year loving my home and every room in it. I want to also share how to love your home. Just adding smart pieces to a space can be an easy way to update a room. I am guilty of kinda liking something because it was cheap and kinda liking it in the room but never actually loving it. This year, I am determined to love everything that I pick out for my home. With that, I also want to share with you pieces that I already have and love. One of those things that I believe every home needs is either a real or faux fiddle leaf fig tree. That's why today, I'm sharing mine and four of my favorite faux fiddle leaf trees.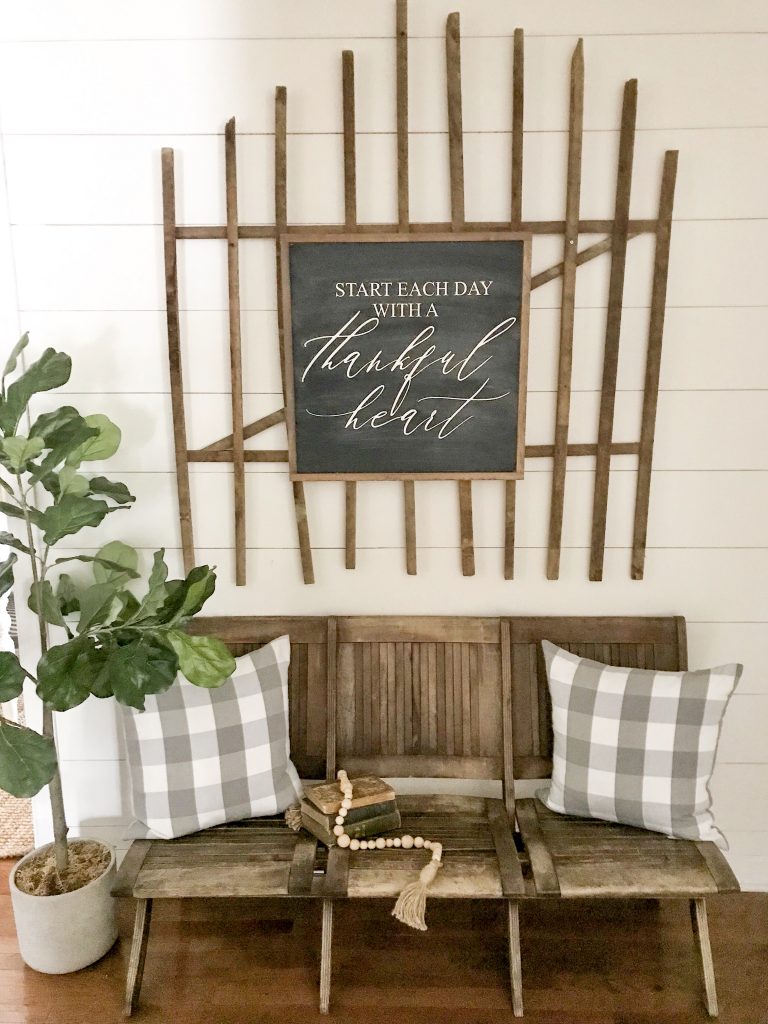 I absolutely love real fiddle leaf trees, but I am a little scared that I will kill it. Yep, totally guilty of killing a few house plants. Hahaha! So, that why I started my hunt for a faux one. I just love how beautiful fiddle leaf trees are and honestly, they look good in almost every room. I believe they are well worth the investment and a great choice if you are looking to add some green in your home.
For now, mine has landed in my hallway. I found this tree at Homegoods, so unfortunately I will not be able to link it, but I did find four very popular and beautiful choices for you if you are wanting one too.
My 4 Favorites
Here are my favorite faux fiddle leaf trees I've found around the Internets.
Pottery Barn – Faux Potted Fiddle Leaf Tree

World Market – 6 Foot Faux Fiddle Leaf Fig Tree

Hearth and Hand – Faux Fiddle Leaf Plant

Amazon – Nearly Natural Fiddle Leaf Tree