We made it to August! Can you believe that? School started back this week, and I just can't believe it's already that time. It's been a crazy week for sure, but in all the chaos, I managed to give my living room a little refresh. I've always said that the best way to give any room a new look is to add a rug. I added a pretty neutral living room rug from Boutique Rugs, and it is exactly what this space was needing. It pulled all of my decor together, and it's going to allow me to bring in some moodier colors into this space come fall and winter. Today, I thought it would be fun to share with you a little summer tour of my living room along with all the things I love about this new rug!
Neutral Living Room Rug Reveal
Rug Colors
Let's begin with the colors. This rug is called the Leiter Area Rug, and it's an 8 x 10. The neutral colors are medium grey, charcoal, black, and white. If you know my style at all, then you know I'm a neutral girl. This rug checks all the boxes. Not only are the colors so beautiful, but the vintage inspired design is absolutely gorgeous.
My favorite part of the design is the fading of the grey and charcoal color from one side to the other. To me, this gives it a beautiful and authentic vintage style look.
Rug Comfort and Details
I'm not sure I could be anymore impressed with this rug. Not only is it so pretty, but it feels like a high end rug. The quality is outstanding, and it is so soft. Since I have a toddler, we spend a lot of time on our living room rug. Comfort was a big deal for me and this rug has it.
I layered it on the Iantha Area Rug, and I just love the layered look! Using a larger jute rug underneath allows you to change out your top rug if your colors or style change. Layered rugs are for sure a great way to add dimension and style to any space.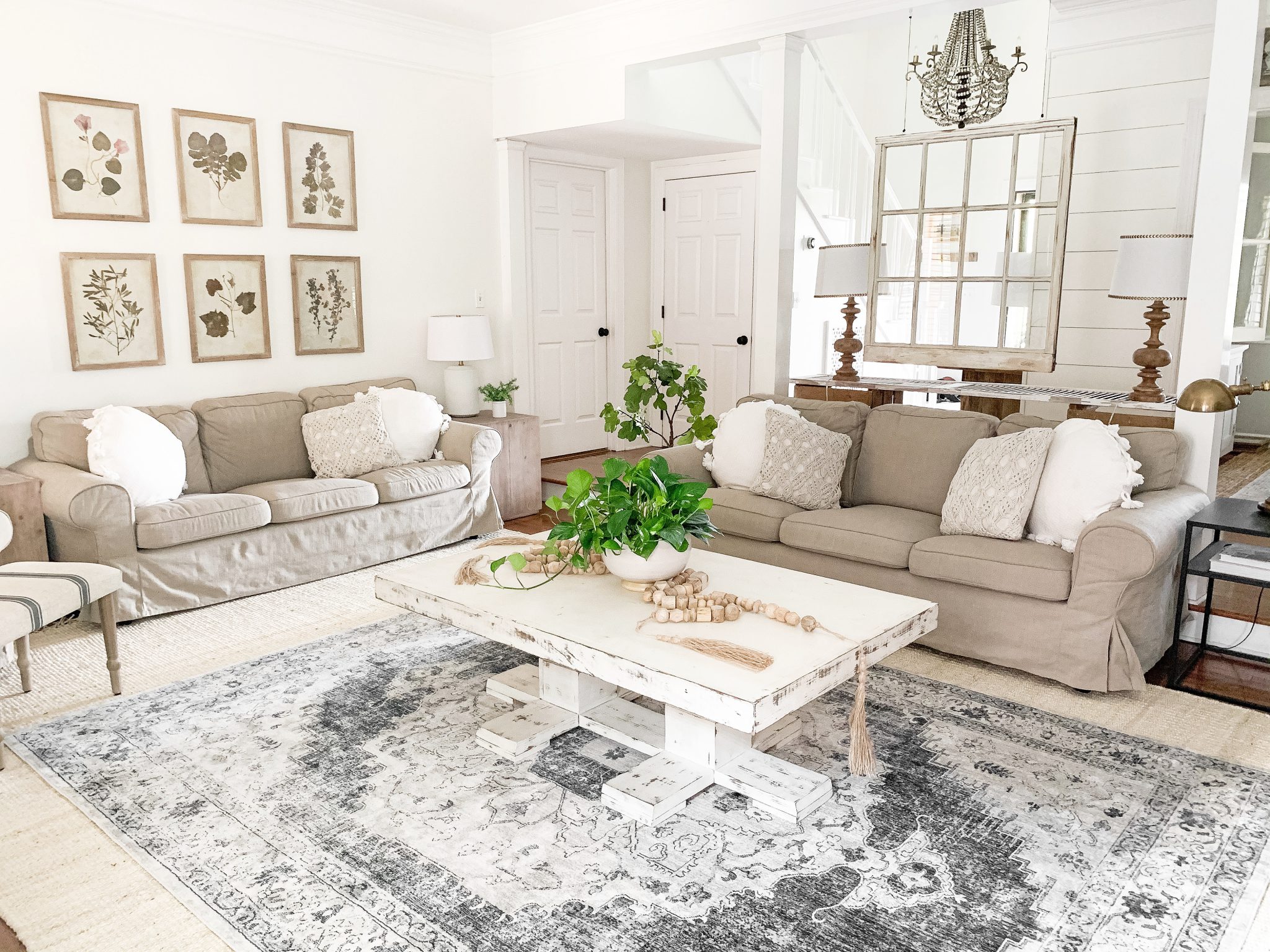 Believe it or not, this rug is even more beautiful in person! I hope I was able to answer all of your questions, but if not, I shared a video of this rug on my Instagram saved in my Stories under Boutique Rugs. Hopefully that will help even more. As always, thanks for stopping by, and let me know if you have any questions.
#boutiquerugspartner
Shop This Post

Pin For Later
Shop This Post