Raise your hand if you have carpet in some rooms in your house? I think most of us could say that we do whether you love it our not. My home is a mix of tile, hardwood, and carpet. Most of my bedrooms have it along with our bonus room. Anytime I share my rugs in those spaces, I get asked what I think about putting a rug on top of carpet. Well, it honestly has to do with your personal preference, but I for one love to layer a rug on carpet. Since I have had a lot of experience changing out rugs in my home, I have finally found a collection of rugs that I believe are the best area rugs for carpet. Today, I'll be sharing my bonus room and bedroom rugs and all of my favorite rugs for carpet from this collection!
Like I mentioned, I have had around 8 different rugs in this space and while I loved them all, I did find they were hard to keep in place even with a rug pad. I just got tired of constantly adjusting the rug back into place. I came upon a new collection from Boutique Rugs called the Zaragoza Collection and fell in love with the neutral colors and pattern. After getting it in, I quickly learned it was also super heavy with a thick backing that kept the rug in place on carpet and it didn't even need a pad.
The rugs in this collection have a raised pattern which I love. The colors are a variation of Charcoal, Cream, Light Beige, Light Gray, and Medium Gray. Each design uses these colors in such a beautiful and unique way!
I chose the Ampusungan Area Rug for my bonus room and absolutely love it! The colors and pattern look so great in this space!
All of the rugs in this collection have the cutest tassels at the edge on each end. Just a fun detail to this amazing collection.
The reason this rug works so well on carpet is because of the thick and heavy backing. Believe me, we have put this rug to the test. From kid's playing games to my dog running around in circles and everything in between, it has stayed in place. Not bunching up at all which is why I highly recommend this collection for carpet.
Click on the rug below to shop my bonus room rug!
Best Rugs For Carpet in Bedrooms
A space that you will generally find carpet in most homes is in the bedroom. Our master bedroom has carpet and has seen a lot of rugs. Like I mentioned earlier, I had the same issue with getting the rugs to stay in place. Luckily, I finally found the Maulawin Area Rug, from the same collection, stayed in place!!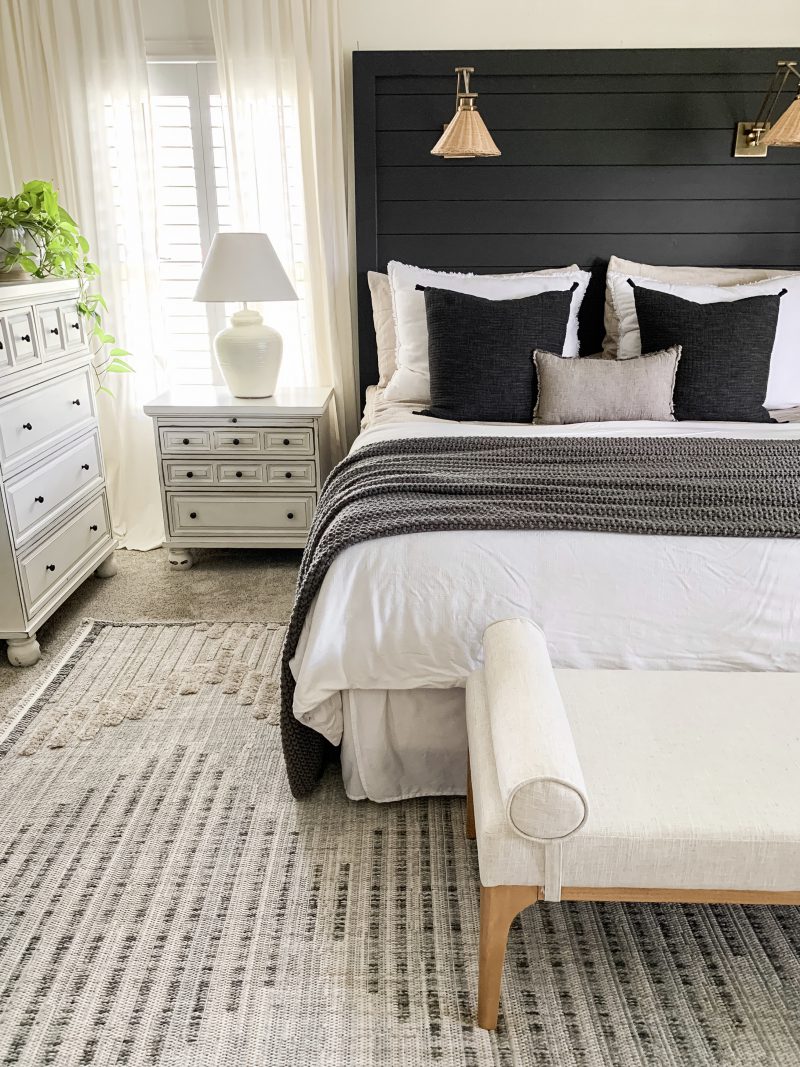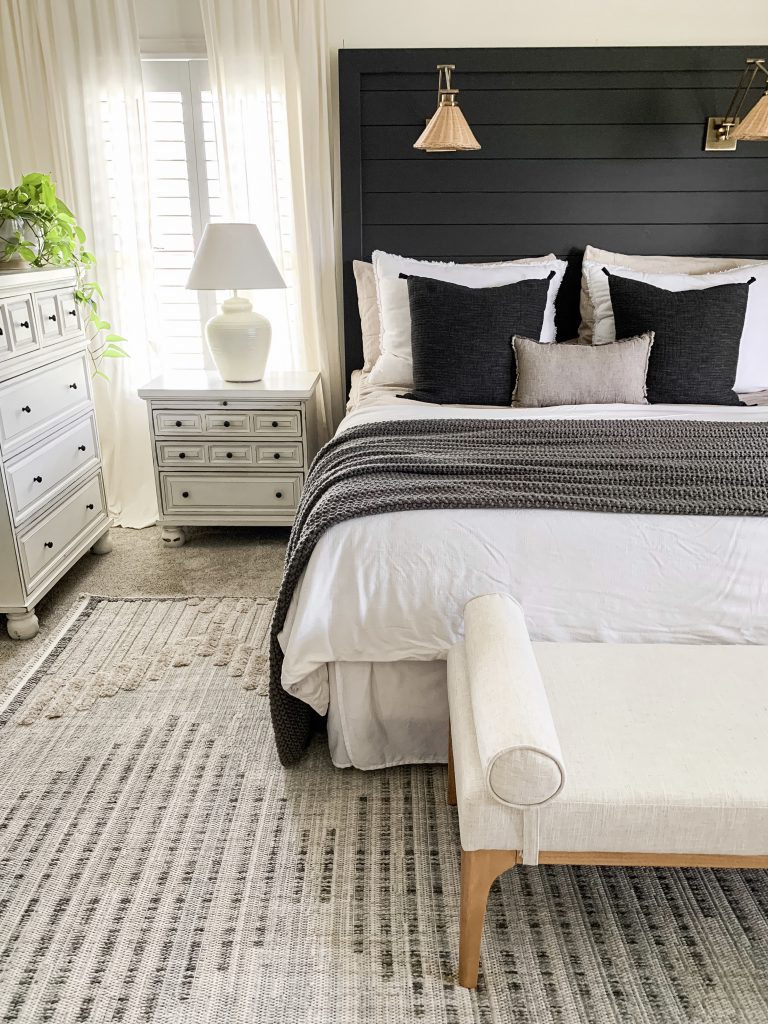 Before, I constantly feel like I was having to adjust it back into place which made the space constantly feel like it was messy and not put together. Now my bedroom feels complete! So happy to have a rug that stays in place.
Tip: Get a rug that is a bit larger than what you would normally get if you want to cover carpet that you don't love. I used the size 9'2″ x 12′ under my kind size bed to hide the carpet in this space.
Click on the rug below to shop my master bedroom rug.
More Rugs From This Collection
Below, you will find a few more of my favorites from the Zaragoza Collection. I hope you will find a rug that works great on your carpet as well! Don't forget to use code NEST at checkout to get additional savings.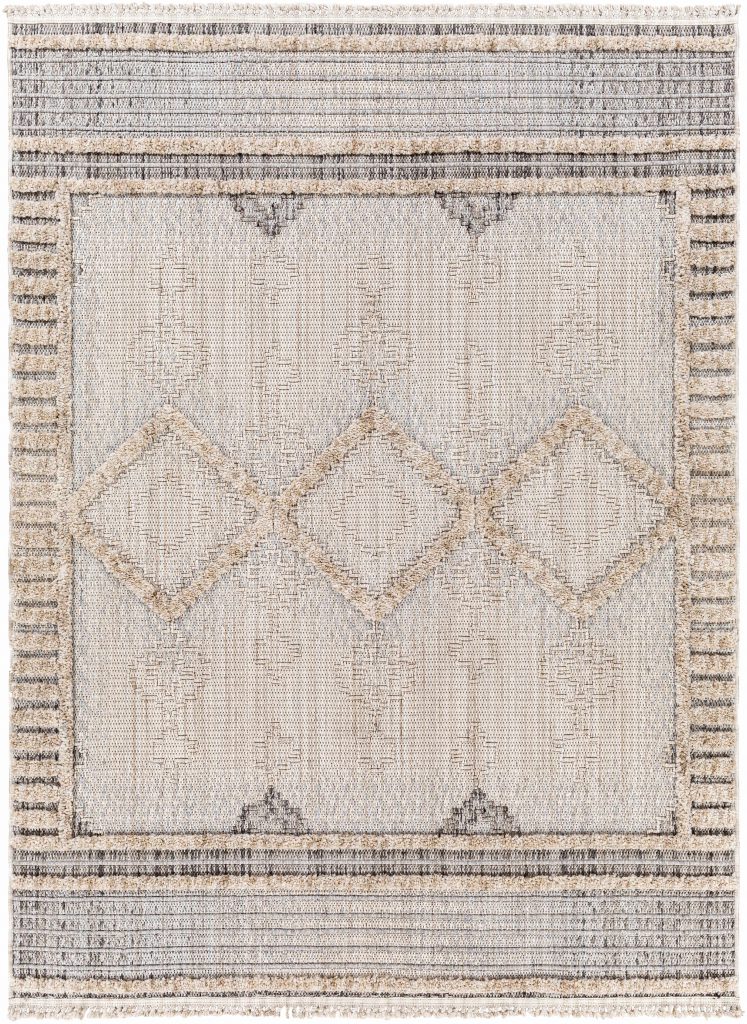 Shop This Post

Shop This Post