Hello sweet friends and happy fall! Fall to me means adding layers, patterns, and textures, not only to your wardrobe, but also in your home. I have been busy working on getting our bonus room/office ready for cooler weather. Before I add fall decor, I wanted to give this room a little refresh by adding some layers. I used blankets and pillows to create cozy layers and some new moody curtains and a jute rug for my textures. Because of the natural fibers in jute rugs, they are the perfect way to add texture and pattern to a room. Today, I am so excited to share with you how my new jute rug looks in this room along with a few of my favorites that will look great in any space!
For fall, I wanted to bring back some neutral tones to this room. Although I loved the colors in my last rug, I was craving simplicity with touch of moody. I found this gorgeous jute rug from Boutique Rugs and totally fell in love with it. It's called the Kanata Jute Rug, and it might just be the prettiest jute rug that I have ever seen.
I don't know about you but when I think of jute, I associate it with being pretty but not too soft. Well, not this rug. It's actually very soft. I instantly fell in love with the pattern and raised gray details. Oh, and let's talk about the amazing tassels. They are such a fun touch to each side!
Jute rugs add the perfect amount of texture to any space. Because I loved how this rug added so much natural beauty to our bonus room, I thought it would be fun to find a few more of my favorite jute rugs from Boutique Rugs. Below, I shared all my favorites, so I hope you can find one that you love as well!!
Jute Rug Favorites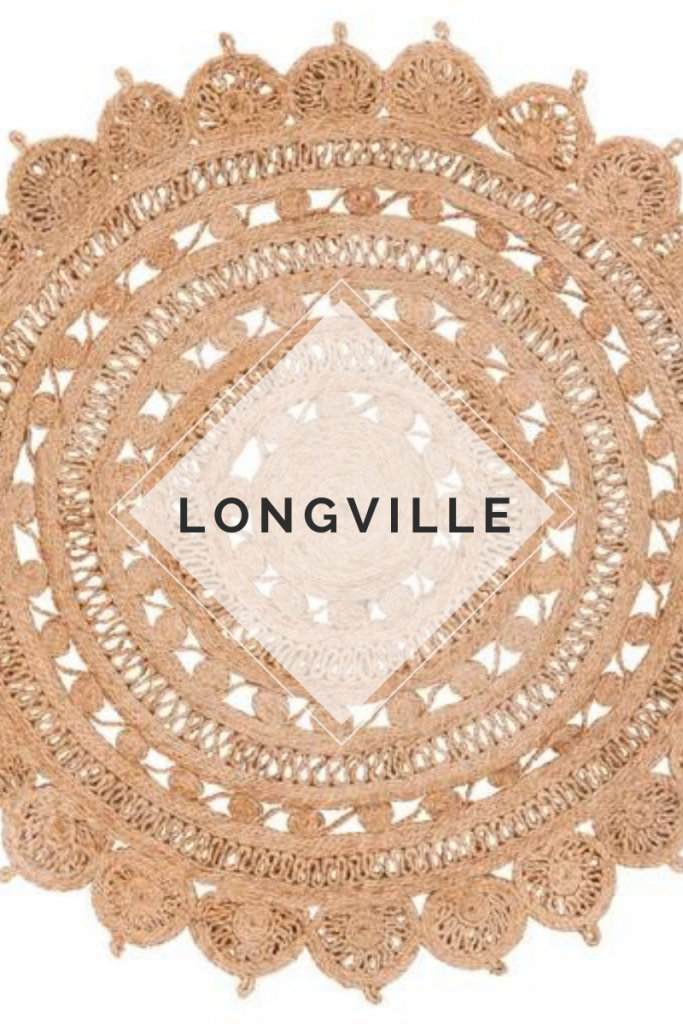 Shop This Room

Pin For Later
Shop This Post