Happy Friday!! It's been a while since I've had a few minutes to do what I love — blogging. When we moved into our home four years ago, the previous owner had a much different decorating style than I did. I looked at it the living room the first time and wondered what I could do to fall in love with the space.  I wanted it to reflect what I love. I wanted it to be a cozy and fun place for my family so I knew I wanted to give it a farmhouse living room makeover.
I'm starting with my living room. Here are a few pictures of how our home looked before we moved in.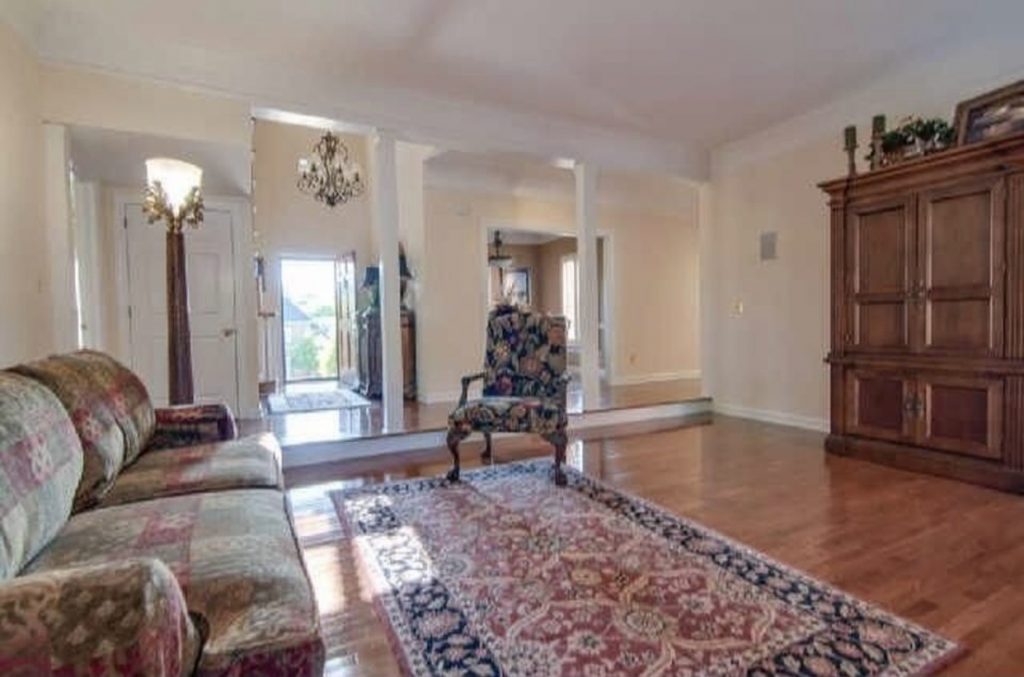 As you can see, it was very formal. I loved the home, but it needed a loving touch. I wanted it to reflect all the things I love. So, with a little vision it started turning into fun little projects and I began to fall in love with my home.
This turned into…….
THIS!!!!!
All the things I love. Chippy doors, tobacco basket, windows, neutral tones….
One of my first projects was this fireplace. The color and mantel were way off so I decided to paint it. See how I painted it Here
Before….
After
Before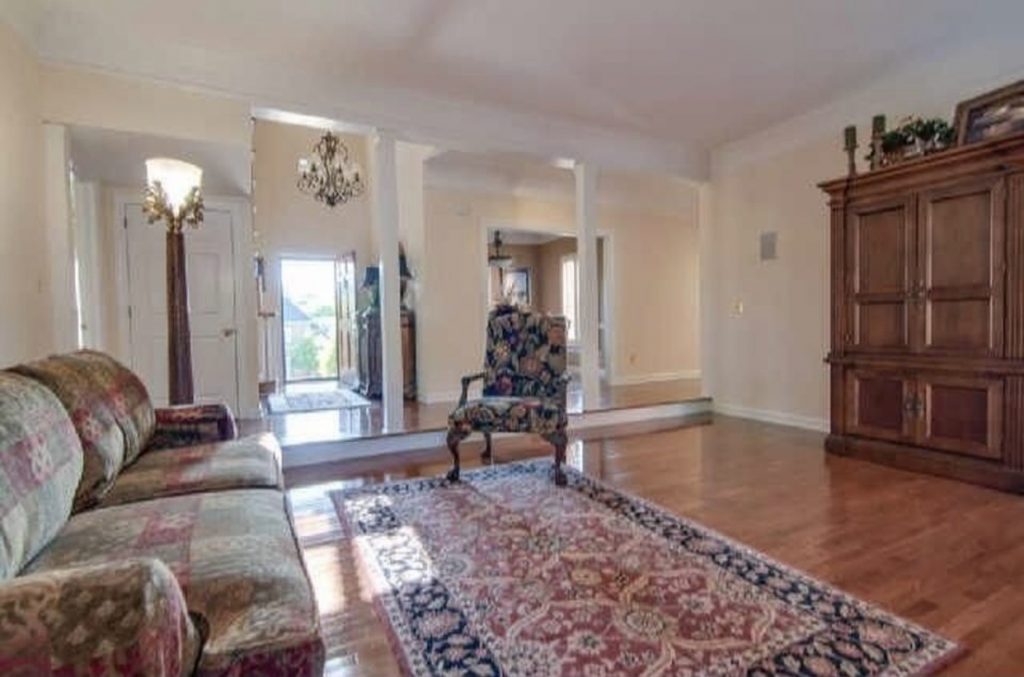 After
My hope is that even if this is not your style, this post can give you some inspiration to put your own personal touch on your space. I am having so much fun in the process!! Stay tuned for my kitchen before and after pictures! Thank you so much for stopping by to check out my farmhouse living room makeover!! Feel free to leave a question or a comment below! Have a beautiful weekend!!