One of my favorite ways to make a big impact on a room is to add a fun rug! Lately, I have really been into black and white rugs with patterns. It's an easy way to add character to a space without spending a ton of money. Today, I thought I would do a black and white rug roundup of the ones that I have in my home along with some of my favorites. Whether you are looking for a fun rug for your kitchen, living room, or bedroom, these will hopefully give you a good selection to choose from. The best part is that they will look good with almost every style. So, before we begin the roundup, I shared below a few black and white rugs that I have throughout my home. I hope you love them as much as I do!
Shawnee Area Rug
Isn't this rug the cutest? I mean, just look at the statement it makes in my son's big boy room. The Swiss cross pattern mixed with different textures and patterns make it such a fun rug for this room. I also lucked up and found a matching pillow this weekend while out shopping and couldn't love it more. This rug is called the Shawnee Area Rug incase you want to check it out.
Ozi Area Rug
My kitchen eating area recently got a black and white refresh. I added the prettiest and softest area rug under my table and love how this space turned out. As you can see, this space is pretty simple but the rug really helped make it pop. It's called the Ozi Area Rug, and I highly recommend it for any space in your home.
Oscar Area Rug
Another space that got a black and white rug was my son's teen room. I makeover this room a few months back and every time I share it, everyone wants to know about the rug. This black rug is super soft with a geometric modern pattern with white, grey, and cream mixed in. I love how this rug pulled the whole room together! It is called the Oscar Rug, and I know you will love it!
Black and White Rug Favorites
Below, I rounded up a few more of my favorite black, cream, and white rugs that I love!! Just click on the picture to see details!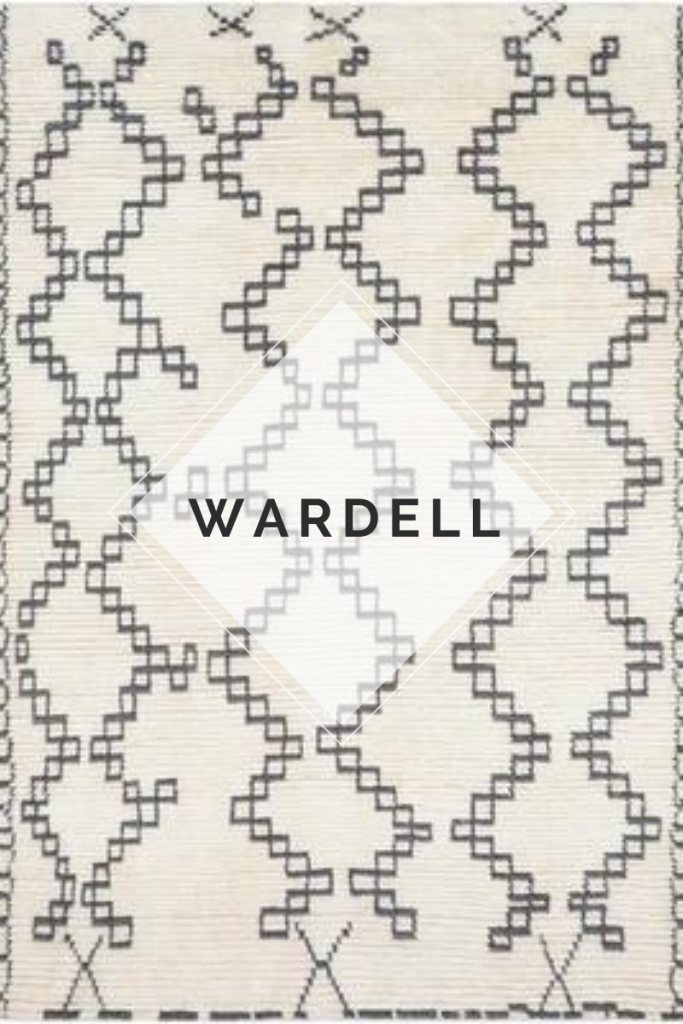 Shop This Post

Pin For Later
Shop This Post