Right after the holidays, I am ready to strip away the extra and simplify all the things. I did exactly that in my farmhouse style entryway. I know we are still in January and winter isn't going anywhere, but I thought the best way to refresh this space would be to add some fresh greens and new brass pots. It was my favorite way to give my farmhouse style entryway a pretty and fresh look.
The key to making a space feel fresh anytime, but especially after the holidays, is to add fresh greens! I get comments all the time when I share my greens about how nervous some people are to add fresh plants in their home. I get it, I used to be the same way. The key is to find the right house plants that are easy to take care of and don't require a ton of maintenance. After Christmas, I went to HomeDepot and racked up on some more plants to add to what I already had. So excited to try some new ones out in my entryway!
Farmhouse Style Decor
I kept my decor very neutral to allow these new pots from Hobby Lobby to really shine. It's official, I am obsessed with these pots. I added them to my kitchen, living room, and now my entryway. They are just SO GOOD!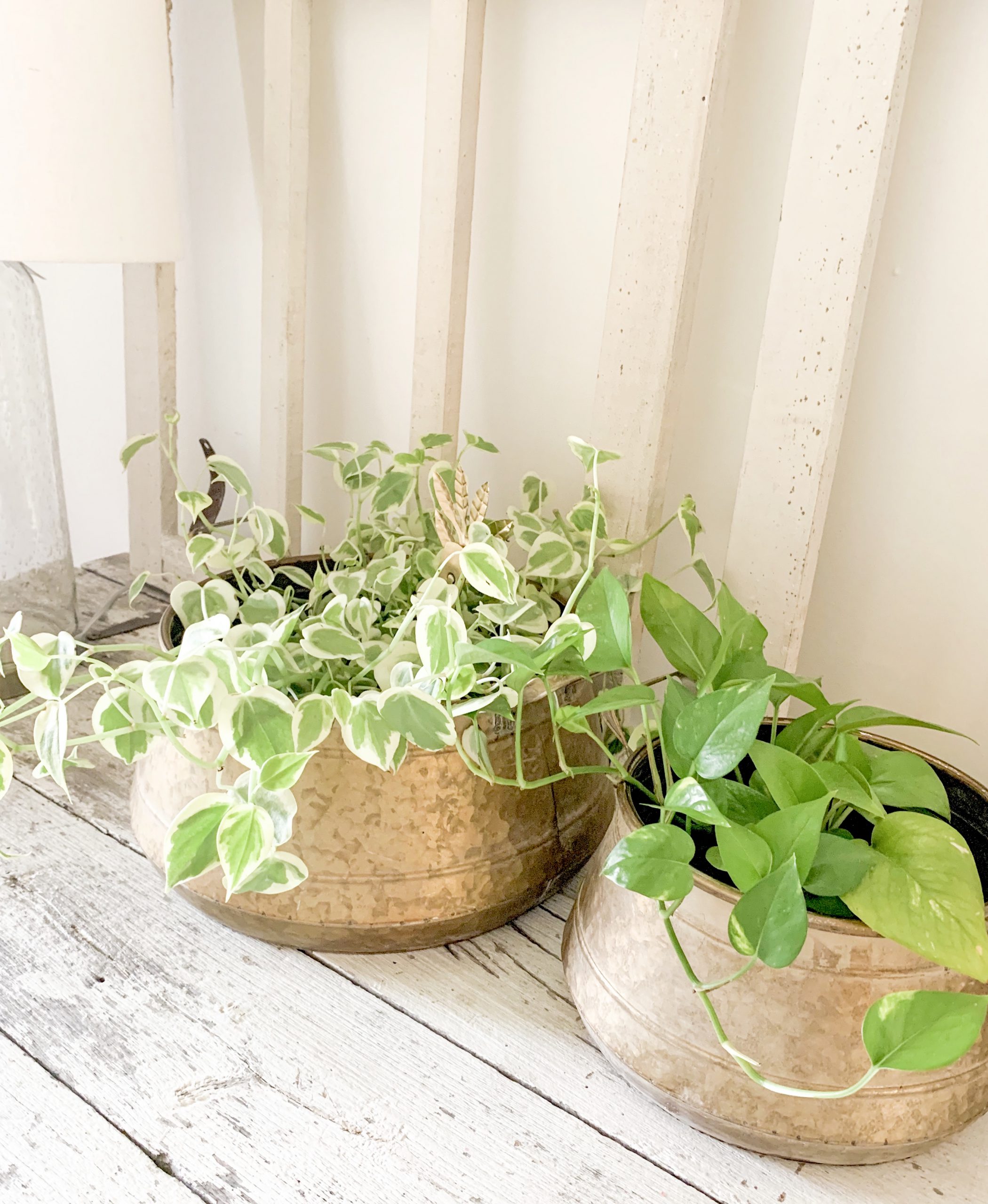 My favorite part about my entryway just might be this little ladder that I found at the flea market. It just adds a fun way to display pillows, plants, books, and candlesticks. Really, just all of my favorite things. I love how pretty this plant looks draped down the ladder.
Well, I hope you enjoyed the little tour of my refreshed entryway, and maybe even got inspired to add some fresh greens to your space. I challenge you to just try it. I promise, you will love how much it adds to any space. Thanks so much for stopping by today! You guys are the best!
Shop This Post

Pin For Later
Shop This Post