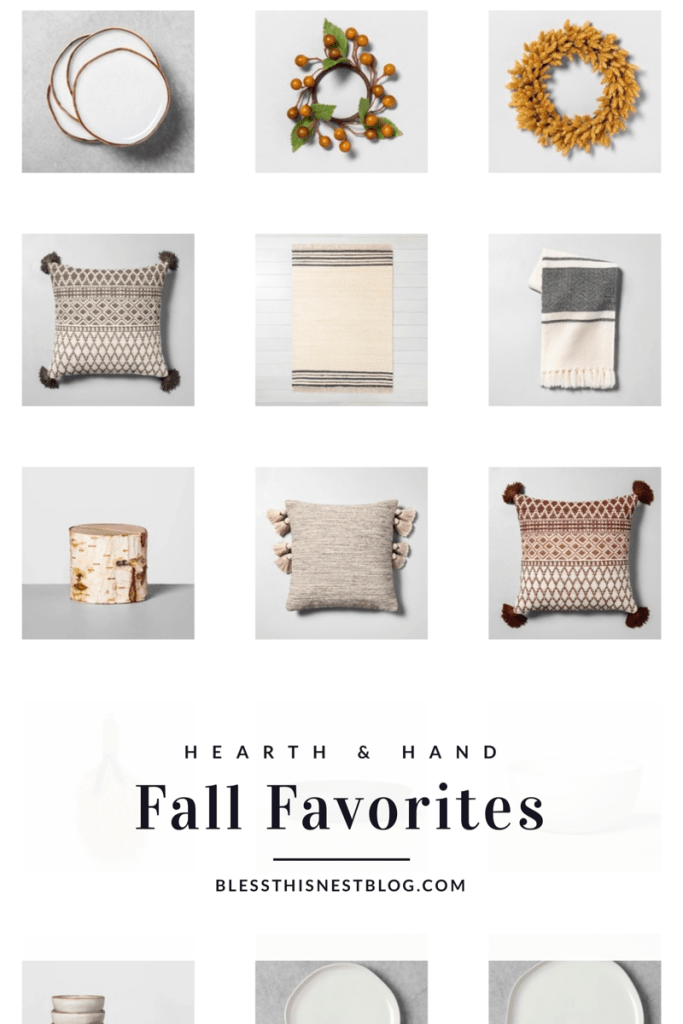 One of my favorite things about the change of a season is seeing all the new colors and prints that is going to be popular. I always turn to Chip and Joe to guide me on what is trending for the upcoming season. I recently took a trip to Magnolia Market and fell in love with their curated shop. It was all so unique and beautiful, but also a little pricey. My favorite way to get the Magnolia look without the Magnolia price tag is shopping their gorgeous Hearth and Hand line at Target. I love that it is artisan style home decor, but so budget friendly. Today, I curated my favorites from the Hearth and Hand fall line that launched this past weekend! Pieces from their line always sell out quickly so I wanted to share before they are gone.
Hearth & Hand Fall Favorites
I separated the fall line into categories, so just click on the images below to shop them directly. I picked out a few of my favorites in each category. And, I hope you enjoy looking through this beautiful fall line as much as I did. Enjoy!!
Hearth & Hand Living Room Decor

Hearth & Hand Kitchen and Table Decor

Powder and Laundry Room Decor

So, there are a few of my favorites from this line. I have my eye on a few of the amber bottles and stems for my fall table. I just love it all so much! Have a great day sweet friends!