HELLO FALL!! The weather is finally starting to cool off here in Nashville, and I thought it was the perfect time to get outside and do a fun DIY for my fall decor. I've been dying to try the mud paint pot treatment, and I found the perfect piece to try it on while out yard saling last weekend. I lucked up and found a cute little pitcher for $3. I loved the shape of it, but the color and style was wrong for what I wanted. Hey, no sweat!! Today, I'm going to show you how you can transform any pot using the mud paint pot tutorial. Believe me when I say, you will be doing this to all of your outdated pots for a fun change. It really does transform any ordinary piece into a found pot look. You are going to love this super simple DIY!
Step 1- Spray Paint Your Pot
For this project, all you need is a pot of any kind, spray paint, mud, and a paper towel. That's it. Can you believe it? Since I found my pot at a yard sale for $3, and I already had the spray paint, this project cost me under $5!!!! Now, it's time to spray paint your pot. I used black spray paint, but your really could use any color.
Step 2- Dig Up Some Mud
Now it's time to grab yourself a shovel and start digging. I just used a small container to put the dirt in. I decided to add a small amount of water, but you really could just rub the dry dirt on it. That is really your preference.
Step 3- Rub On Dirt and Wipe It Off
Wait until your spray paint is all dry. Then, you can add your mud. I think I got a little mud happy, and did a bit too much, but that isn't a problem at all. After your mud is dry, you can grab a damp or dry paper towel and start wiping off the mud. This part is up to you on how you want your pot to look. I ended up wiping quite a bit of mud off of it. You can play around with the mud and the wiping off until you achieve the look you are going for.
Mud Paint Pot Reveal
Here is how my mud pot turned out!! I love it so much! It honestly looks like an old found piece of pottery. I paired it with some wheat and pumpkins, and could't love it more!!
My table centerpiece also got the mud treatment, and I love how they look together in the same space!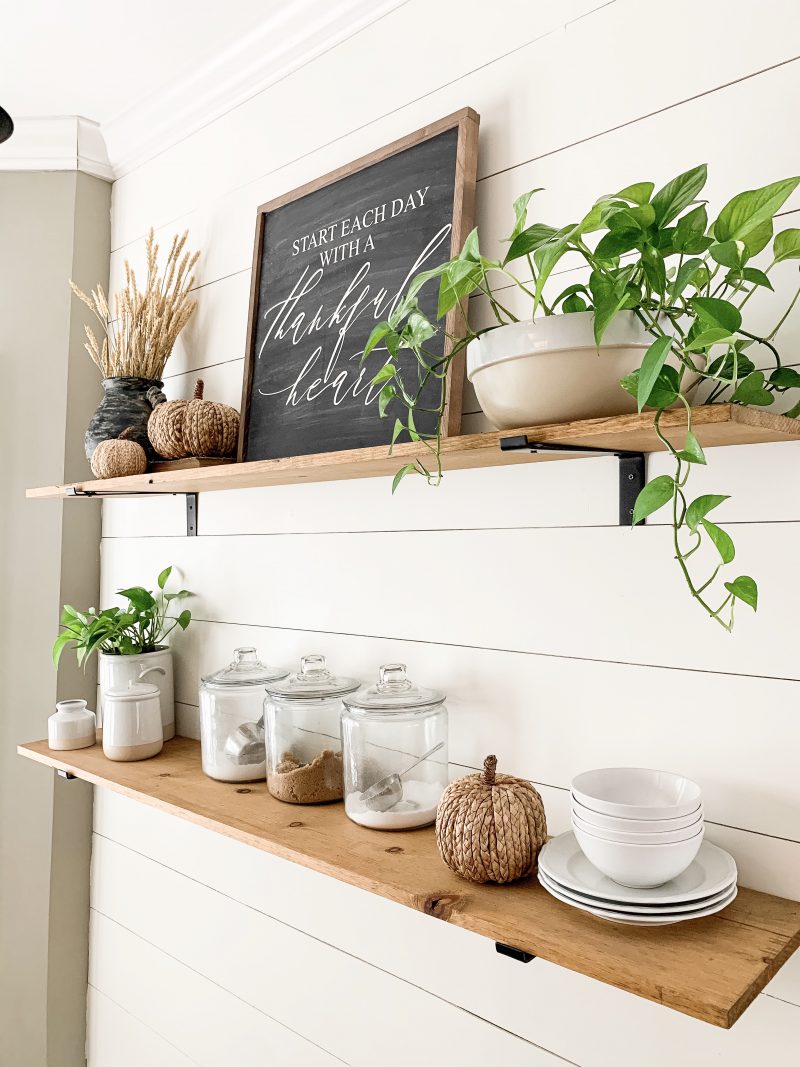 Not only was this DIY so simple, but it was super budget friendly as well. I'm sure you have pieces laying around that you don't use anymore or see pieces while out thrifting. This would be the perfect opportunity to try this out. It turns any piece from drab to fab and for only a few dollars!! You can see more videos and instructions on my saved Instagram Stories so be sure to check that out if you want to try this for yourself. As always, thanks for stopping by! I always appreciate you being here!!
Shop This Post

Pin For Later
Shop This Post