Are we really almost a week into June?? NOOO! Summer, please slow down. So, I am in a huge summer simplify mode, so I have been going around like a crazy person cleaning and simplifying. Something else that I have been doing is adding real greens to my home to give it a fresh look and feel. Summer is the perfect time to give fresh greens a try. I am no expert, but by adding a few to each room really makes a huge difference, and so far, I've kept them all alive. Fingers crossed I can keep this up!! One space that I thought needed a few greens and some simple summer decor was my DIY console table. I love decorating this table, so I had so much fun changing things up and adding some touches of summer!
The first thing I did to this space was to add a few vases in different sizes to create a fun vignette. In the larger vase, I added lavender and in the smaller vases, I added some oregano and lemon thyme which smells amazing!
I paired my vases with this metal house plant stand which is the cutest addition to my vignette!!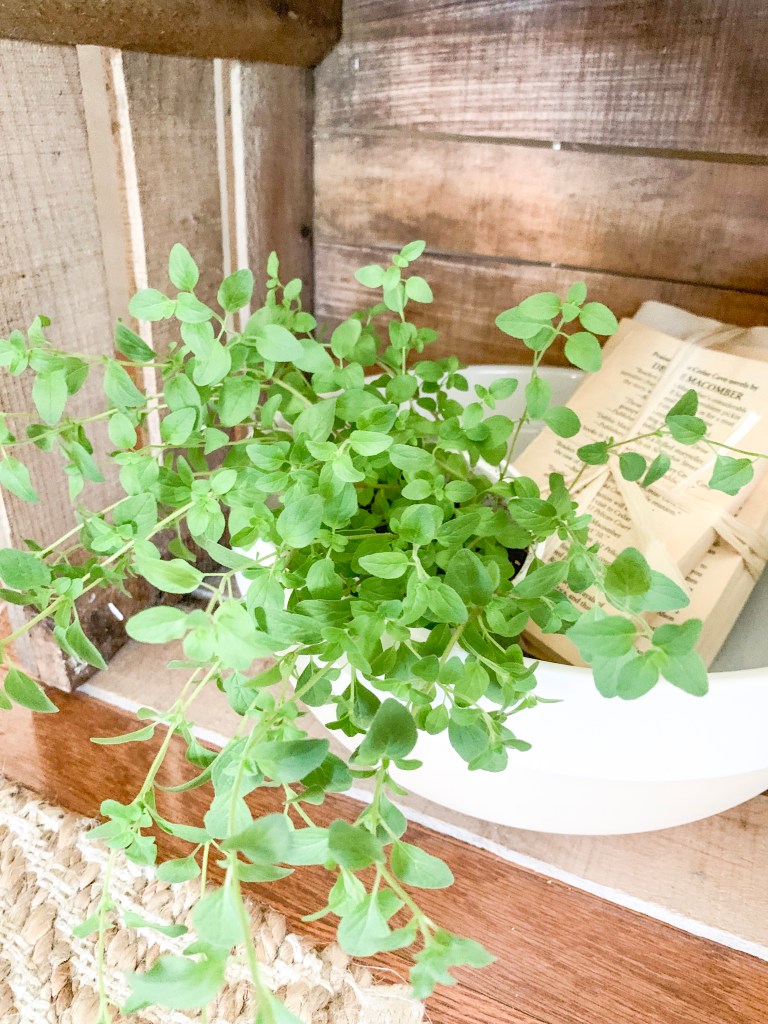 Another fun way that I added greenery to this space is by setting an herb inside this white decorating bowl and paired with a few books. Such an easy way to decorate in the spring and summer.
Just look how fresh and pretty this space looks by adding simple greens.
Oh, and last but not least. Don't forget to add a pretty watering can to your decor. I am so in love with this simple gold watering can. It acts as a beautiful piece of decor while it's not being used as a watering can.
See, wasn't that so simple? Just adding some herbs and a few pots made a huge impact on this space. So tell me, how do you decorate for summer? Do you add herbs too? If you don't, then give it a try. If I can do it, I promise you can too!! Thanks for stopping by and have a great day!!
Shop This Space

Pin For Later