Wait, are we really only 1 week away from the 4th of July?? How is this summer going by so fast? I realized this little fact yesterday, and rushed to get my 4th of July decor out. I don't go all out for the Fourth, but I love this holiday and enjoy decorating and keeping it simple. It's always fun mixing in some red, white, and blue into my neutral decor. My theme for this year is vintage patriotic. I do a mix of vintage flags, old blue Mason Jars, crocks, greens, and a few red and blue books sprinkled in. I thought it would be fun to show you a few simple ways I use my vintage style decor to decorate for the 4th of July. Love how everything works so well together and gives my home such a beautiful and festive summer vibe.
This vintage 76 flag is the pride and joy of my 4th of July decor. This is a true beauty. I decided it needed to be the star of my decor, so I hung it in my living room on my chippy doors and paired it with a few crocks from my collection. I also added in some vintage blue Mason Jars for some more color and a few mini flags.
When decorating for the 4th, keep it simple. Just a few small flags placed in a jar or plant can make a big impact. I just love how they look in this vignette!

My entryway is home to my crock collection and this giant schoolhouse chalkboard, so I stayed with my theme and kept it simple. I added this flag banner that I found at Hobby Lobby that looks a little weathered which I love. One reason I adore my old chalkboard is that I can pair it with signs or banners to create a focal point. I love how this simple flag banner looks in the center of it.
I have collected blue Mason Jars for a few years now and pick them up every time I see them for a good deal. I usually only pull them out for the Fourth, so I just add them to all of my vignette's around the house. It's a simple and fun way to add some color and vintage charm to your patriotic decor.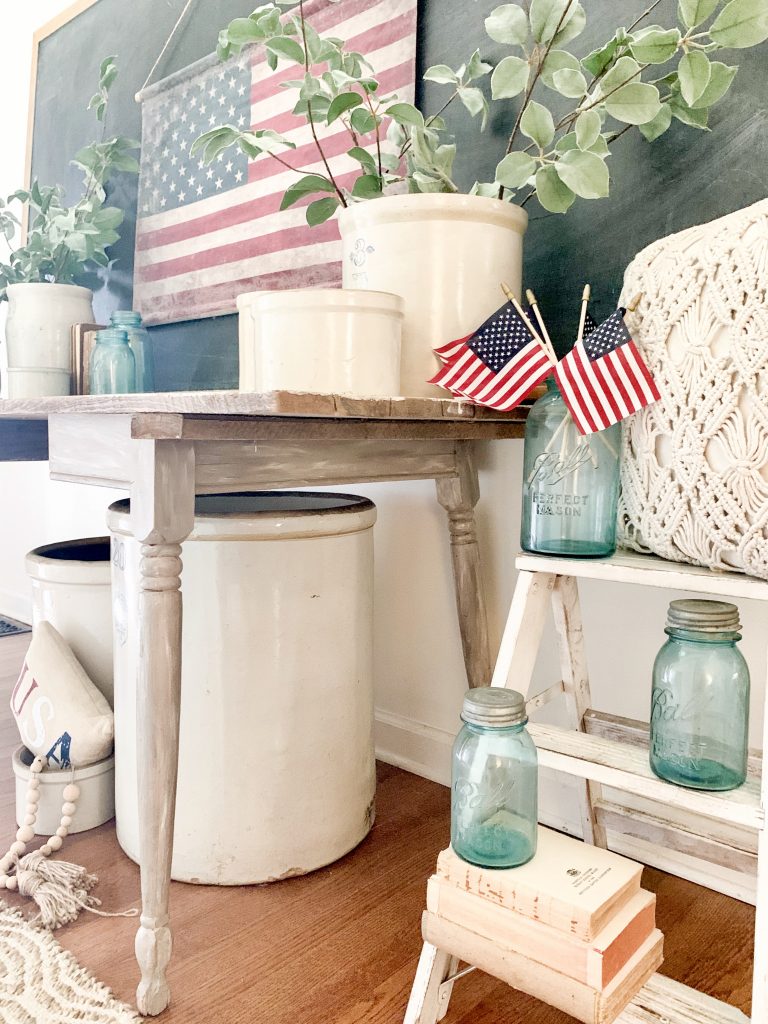 Next space on the tour is my hallway. If you guys remember, I picked up this beautiful chippy mantel at a yard sale a few weeks ago, and I am already loving decorating this beauty for the holidays. I added a simple flag banner along with a chippy star to the decor that I already had in this space. Just adding these two items along with a couple red and blue books gave it a vintage and festive look. See, Fourth of July decor doesn't have to be hard. Just a few pieces mixed in with your regular decor makes a big statement.
Another simple idea I had was to stick a couple small flags in a plant. I think you can find these at the Target dollar spot which is always one of my favorite spots to hit up.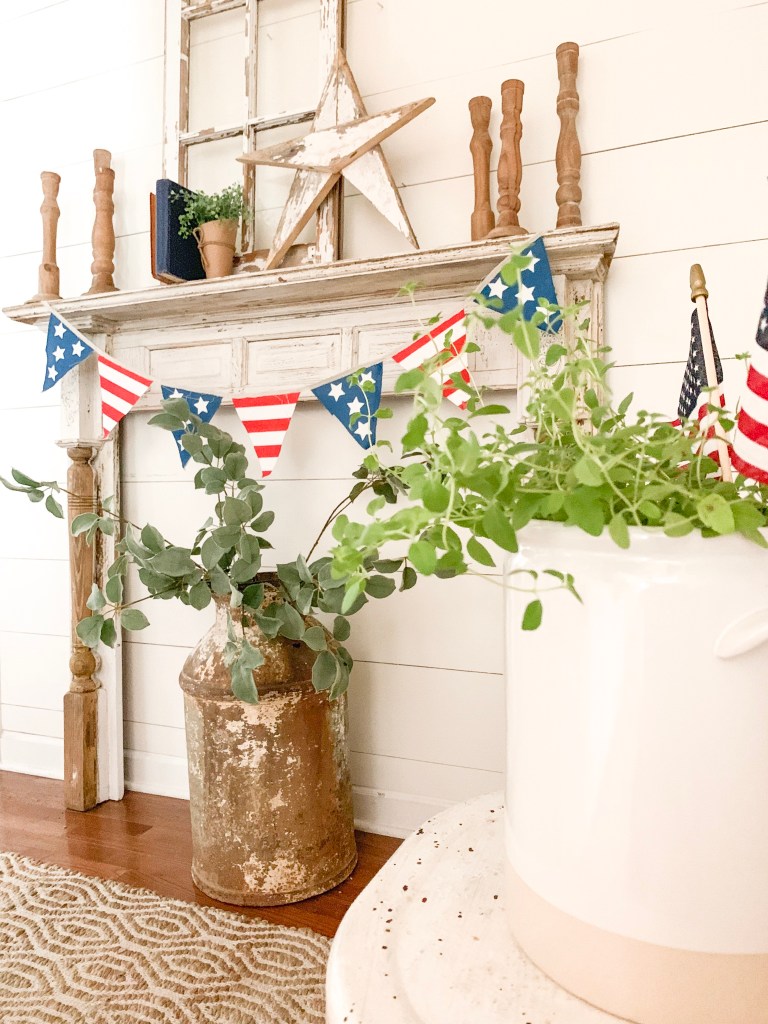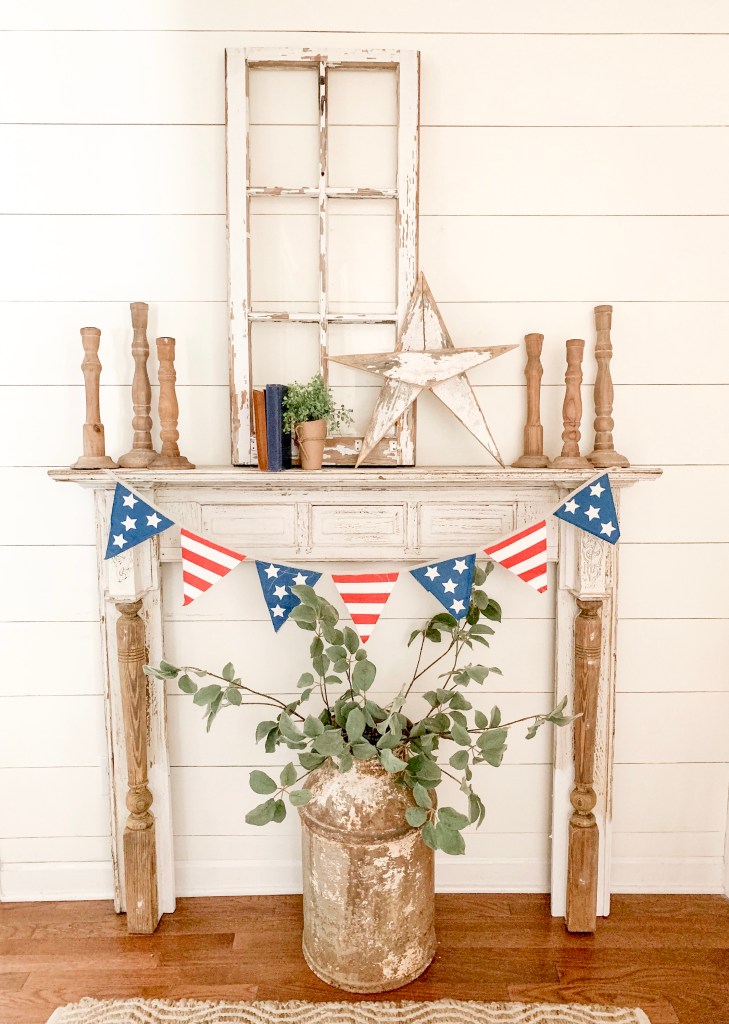 The total time I took to decorate was about 30 minutes. It honestly didn't take much time or effort, but I love how it all turned out. I hope my little home tour helped give you some simple ideas you can use in your own home. Fourth of July decor can be simple and so beautiful.
I hope you guys have a lovely holiday and let me know what you do in your home for the Fourth. I always love to hear from you!

Pin For Later