Hey guys! I'm back again talking more about Christmas cards. Exciting stuff, right? Well, I am a Christmas card lover! On my last post, I shared how we display our Christmas cards. Today, I thought it would be fun to show you how I created our (last minute) Christmas card in ONE day from start to finish. Boom! I even mailed them out. That's how slackers do it!!
I usually begin thinking about our Christmas card picture around Halloween and try to plan a small family photo shoot for our card sometime in November. Well, let's just say this year I forgot. It may have something to do with having a new baby, but I really have no excuse. It actually didn't hit me that I didn't have a Christmas card until we received our first one in the mail. Crap!! Mom fail at its best. I know, I know….no big deal, but it's something I love to do each year. Well, if you want something done then sometimes you have to use what you have, and I happened to have 3 chippy doors all decked out for Christmas. So, I decided to do a fun little shoot with my kids. Thankfully, it turned out kinda cute!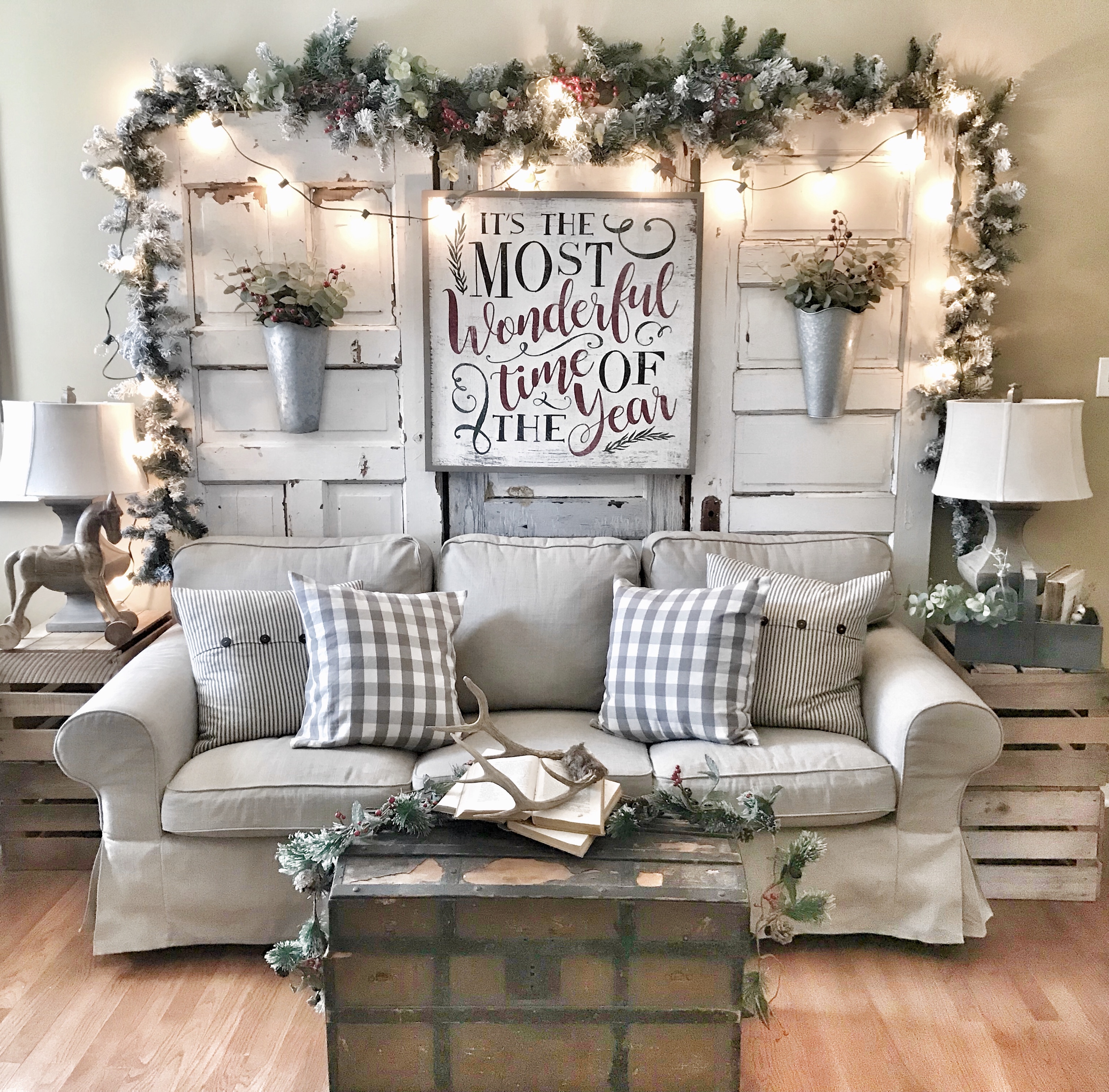 The Background
This is my living room and these doors are everything to me!! I found them at the flea market a couple of years ago after searching long and hard for something to go on the large wall behind my couch. The chippy paint and the neutral colors just spoke to me. I love decorating these doors! This year, I added lots of pretty garland and some outdoor lights that I had. The glow at night is seriously the best. I just want to lay here and eat cookies and watch Christmas movies all night. It's that kind of cozy! I knew it was the prefect backdrop for our picture. Step one accomplished!
As soon as the kiddos got home from school, I made them put on some festive clothes for the picture. You would think I asked them to go scrub the toilets as much as they moaned, but they did it and put on their biggest (fake) smile. Oh, except for baby Drake. He is seriously the happiest baby, but he wanted no part of smiling. Oh well, you can't have it all.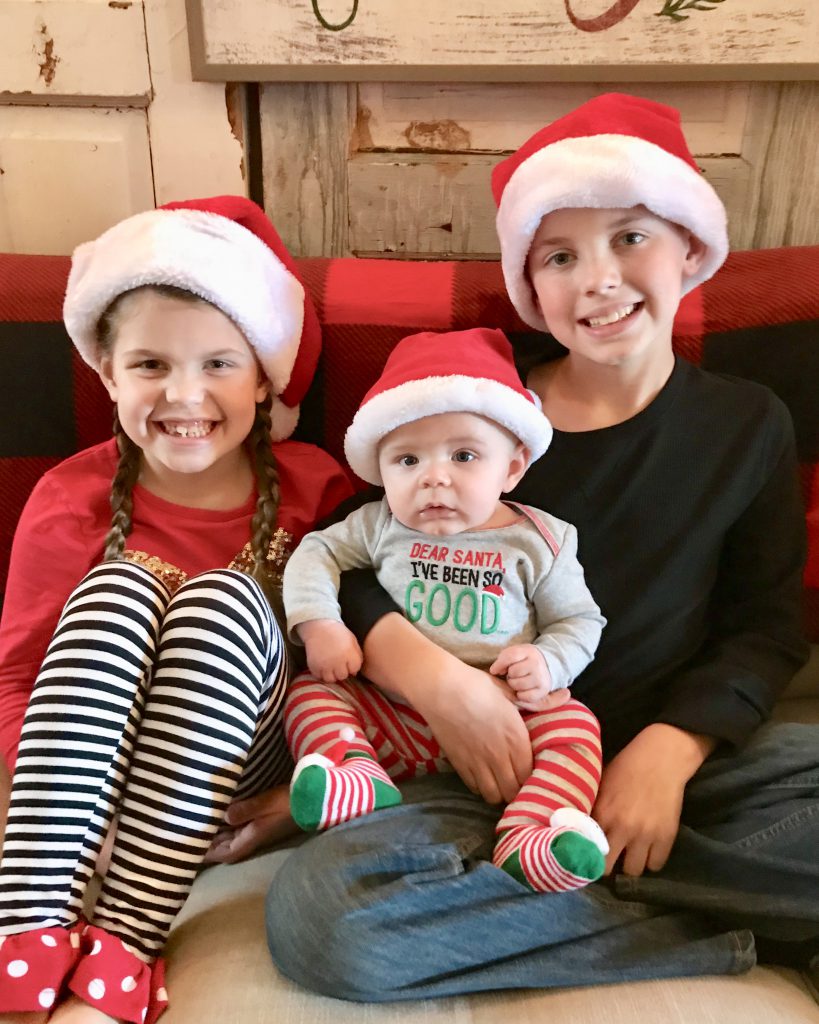 I really just wanted to capture a cute photo of the three of them. They are my everything, and they are getting so big. It's really not about the Christmas card itself. I just love having a small keepsake of our Christmas each year. It's about capturing sweet Christmas memories more than anything else.
Printing the Cards
After we got a few cute photos, I edited them. Lots of brightening and cropping went into these photos. In the end, I thought they looked pretty good for a "thrown together" photo shoot….. in my living room…..in one day. I used the Walgreen's Christmas card feature to create my card. It is seriously so easy to use, and you can do it all on your computer. It took me about 5 minutes to make to make this last minute Christmas card once I decide my format. I even had a 50% off code. My Christmas cards cost a grand total of $9.99. So, what do you think?
Cute, right? It's nothing fancy. It was finished in a few hours, but the best part is that I created another memory to keep away and tearfully bring out each year. If you get anything out of this post, I hope it's to start making a Christmas card each year or some kind of Christmas keepsake. It only takes a few minutes, but it really is so worth it to have those sweet family memories. I really hope you enjoyed and thank you so much for stopping by!!
Merry Christmas!!!