I'm so tired, but my heart is FULL!! I have the tears to prove it LOL! I spent the last few days at the Haven Conference in Atlanta, and to say it was a blast would honestly be an understatement. I'm not joking when I say I teared up a few times this weekend. I know, I'm ridiculous, but it was truly tears of joy and gratitude. Let me tell you, it feels good to be able to do something that you love and if you don't feel like you are in that place, work your booty off until you get there. I just spent the weekend with like-minded, powerful women who truly support each other. I saw no sign of competition. How refreshing is that?! Just a group of women who are willing to help support each other through this journey. So, whether you are a home decor blogger, a DIYer, or maybe it's your dream to do that one day, let's chat about why you need to make it a priority to go next year.
What is the Haven Conference?
So, what the heck is the Haven Conference? The Haven Conference is a place to celebrate the DIY spirit, learn new skills and build an online business! Entrepreneurs, makers and leading influencers gather together to share, teach, and inspire. Mingle with sponsors, try new products, and grow your brand.
Most importantly, the Haven Conference is a place for community. The Haven is more than just classes and hands-on demonstrations. There is time set aside to share knowledge, ask questions, and build your tribe. The DIY/ home decor blogging niche is special, and it encourages you to form connections with those in it! You are guaranteed to walk away from Haven refreshed and inspired.
See!! Doesn't this sound amazing? I borrowed that description from the Haven website, but I think it describes it PERFECTLY!
A Place to Meet Your Tribe
Last year was my first year to attend, and I walked into the welcome reception as a little scared puppy. I walked into a place that was scary and unfamiliar. I will continue to be proud of myself for not just walking out. Believe me, I wanted to. Luckily, just a few minutes later is where I met my partner in crime Sarah from Dreaming of Homemaking. It was at that party we started talking and haven't stopped yet. We talk everyday and she quickly became the first member of my tribe.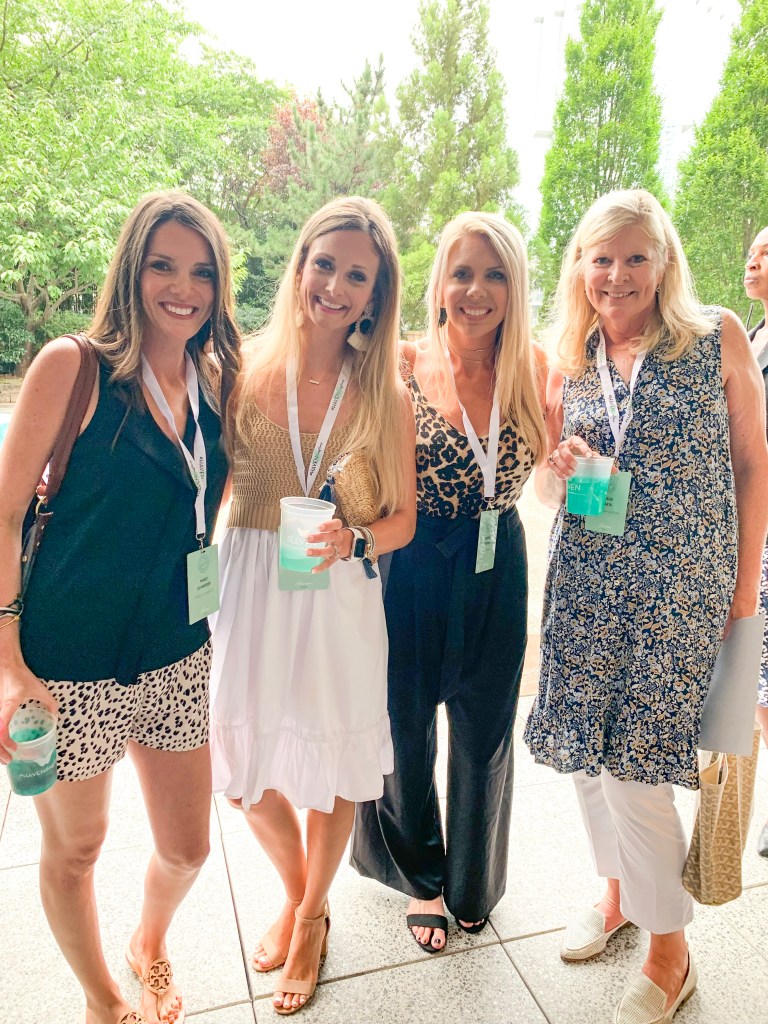 And here are a few more. These girls are my people. We are a team, a tribe, a support group, but most importantly, we are real life friends. It was so refreshing spending the weekend with these girls learning from each other and having a blast while doing it.
A Place To Meet Amazing Brands
I met so many amazing sponsors and brands while at Haven. I was lucky enough to try out amazing products that I would love to use in my own home. Can't wait to hopefully feature some of these brands on the blog soon!
The Home Depot shared their amazing new bath and bed collection. Loved seeing these first hand. They truly are so beautiful!
Sinkology had the most gorgeous farmhouse sinks. I NEED this in my kitchen!!
And I even got to hold puppies at the Hoover booth!
I also attended the Grove Collaborative Dinner and even got to meet and have dinner (kinda) with Amy Smart!! How fun is that? She is seriously the sweetest!!
A Place To Learn From The Best
Karianne Woods from Thistlewood Farms shared the most inspiring talk with us and it truly was the definition of inspiring. She is the most uplifting speaker I think I have ever heard. I want to be her when I grow up!
This is Julie Blanner and she is a ROCKSTAR in every way, shape, and form. She taught a blogging class, and I learned SO much from her. I love learning from the best, and she is the BEST!!!
Had a blast meeting and picking Janna and Ryan's brain from Yellow Prairie Interiors. They have always been one of my favorite couples to follow along.
This picture was taken at Leslie, with My100 Year Old Home, brother's beautiful home. This woman is everything I want to be in this business. She is smart, caring, giving, inspiring, and a true friend to her friends. She takes care of her tribe, and Leslie taught me more this weekend than she will ever know. So blessed to have this woman in my life.
My Haven Take Aways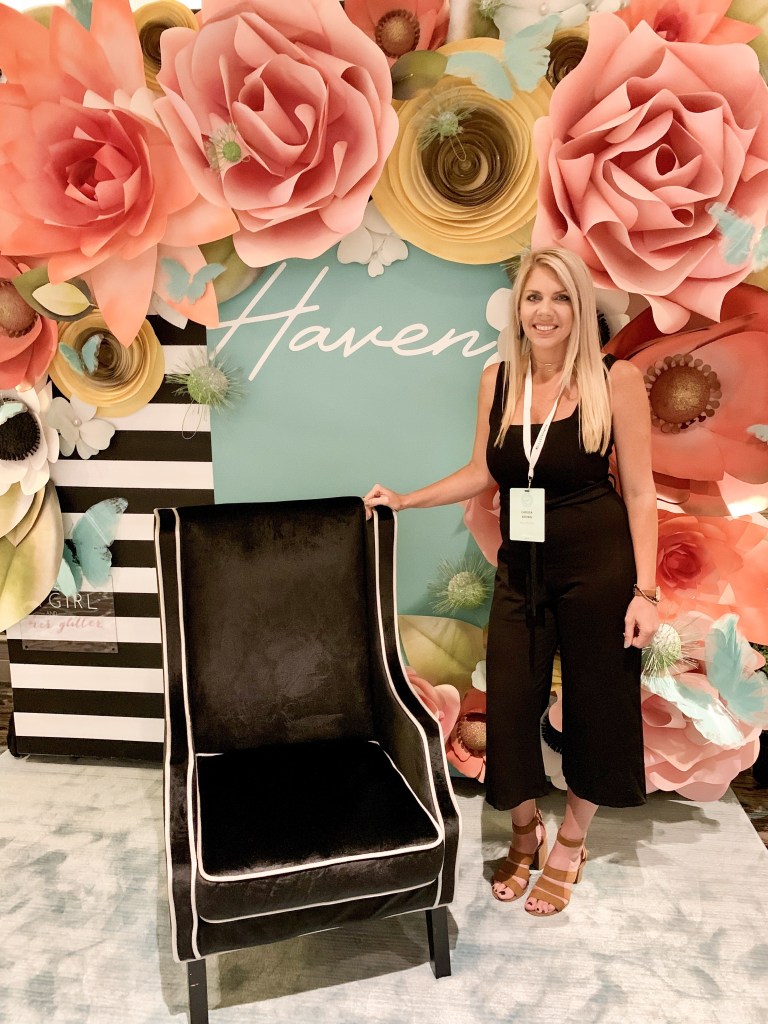 So what now? I get to work. I have huge goals for my blog, and it's time to get serious. Get ready to see more blog posts each week, a new blog look, and so much more. I am looking forward to working smarter not harder and treating my blog as a business instead of just a blog (thanks for that Julie).
If you get one thing out of this post, it's to go to Haven next year. Don't miss it. It doesn't matter if you are a seasoned blogger or you are just getting started, there is something for everyone.

Pin For Later