Happy Tuesday!!! Gah, so sorry I've been slacking this past week. We took a little road trip last weekend, and I've been crazy working on a fun bonus room reveal that will be up soon. Ahhh, I can't wait for you to see that. While on our little road trip last weekend, we stopped at Ikea which is a big deal since we don't have one here in Nashville. I knew exactly what I was wanting and that was GREENERY! I love Ikea greenery so much because they make it so easy to mix and match with different pots around your house. I filled my big blue bag with a ton of plants, and I thought it would be fun to show you how I used them in my house to get ready for spring!
I knew I wanted a bunch of greenery on my DIY console table. One reason I love this table is because of the crates that allow me to display all the things that I love. Books, pictures, and faux greenery are perfect for this spot. I also grabbed some of the cutest gold pots to put my plants in, and I love how the pots tie in with the gold nailhead trim on my lamps. It's all in the details!!! I just love the mix of wood, greenery, and gold touches on this table. It's for sure one of my favorite spots to decorate!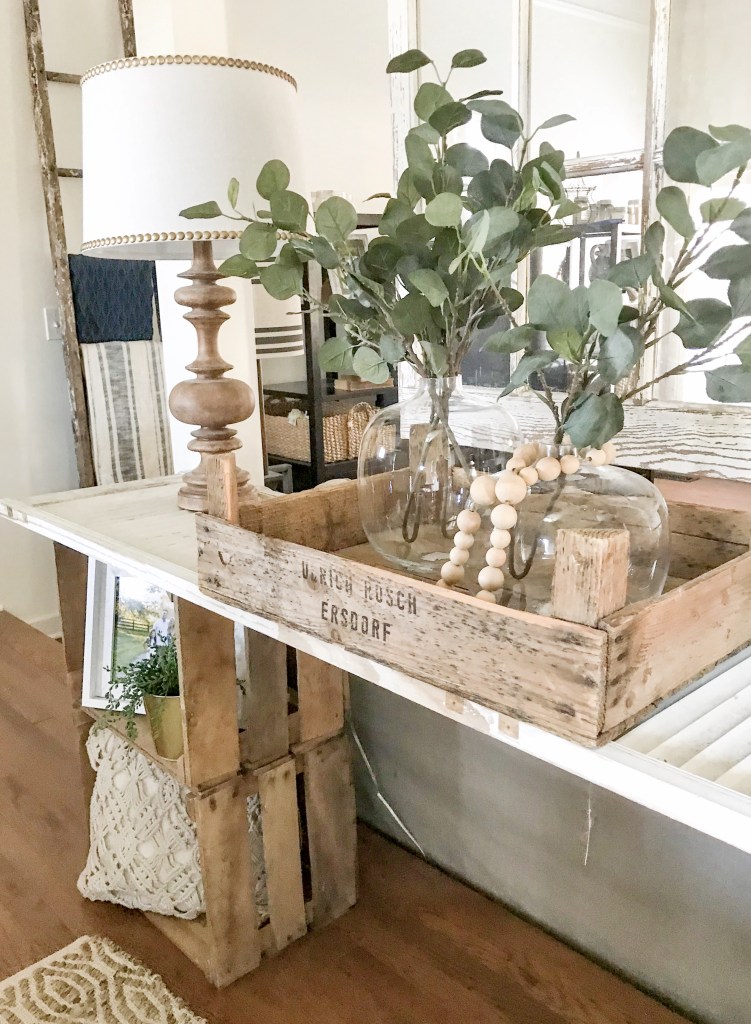 I centered the table with some of their beautiful eucalyptus stems. I love how realistic they look, and these stems are SO affordable too. They were only $5 a stem which is a great price.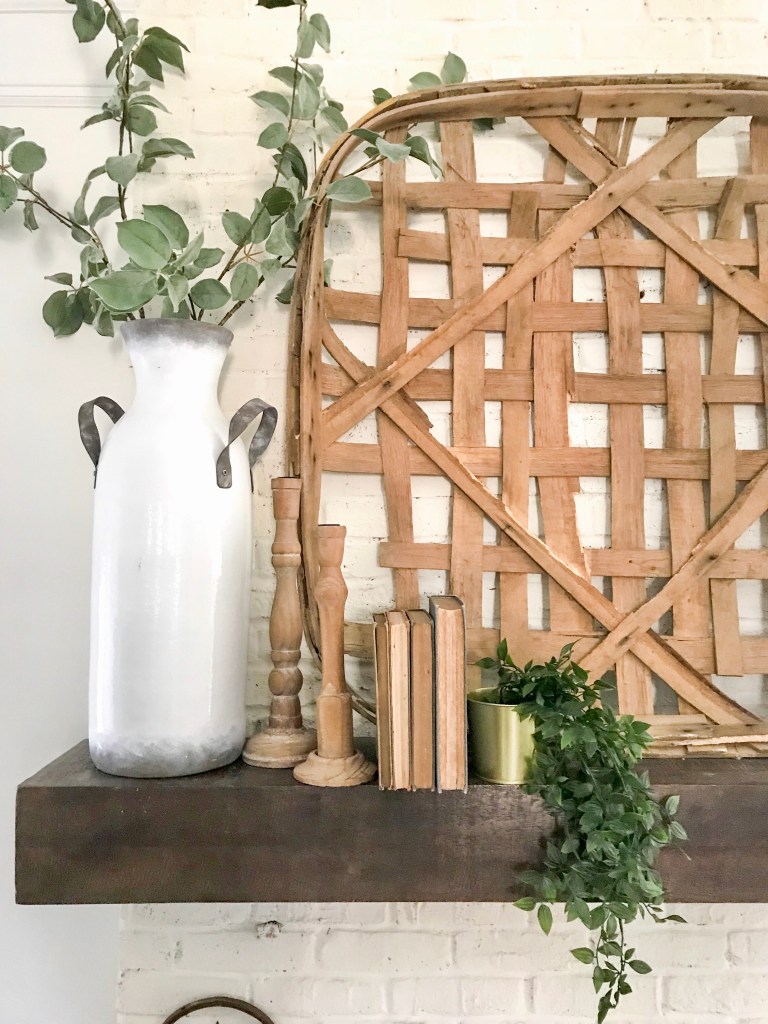 Hands down, this small draping plant is my favorite one that I picked up on my haul. I bought 3 of them and kinda regret that I didn't get more because it looks so realistic. I just love how beautiful it looks flowing down on a shelf.

Another plant that I love are these cute mix with greenery and white flowers. These just remind me of spring. I knew exactly where these were going. These two shelves in my bedroom were the perfect home for these. I put them in my favorite pots from Hobby Lobby, and they were the perfect touch of spring that these little shelves needed.
This little haul of faux greens got me so excited to get my house ready for spring. If you are looking to add greens to your home, I would highly recommend starting with Ikea plants. They add just the perfect amount of green to a space and they are so affordable too.
So, are you a real of faux plant lover? Let me know which you prefer and thanks for visiting the blog! Have a great day sweet friends!
Pin For Later